It can't have escaped your notice that Samsung QLED TVs offer fantastic visual and audio performance, as they represent the South Korean tech giant's flagship televisual range for 2019. However, what seems to have gone under the radar somewhat is the fact that the QLED range is packed full with apps and functionality to such a degree that some are wondering if they are the smartest TVs ever made.
Let's have a closer look to see why.
Comprehensive Range of Apps
More than 60% of households in the UK now make use of 4K on-demand content through smart TVs and the QLED range certainly caters for this need by offering the most comprehensive range of apps and the biggest collection of 4K content around. If there's a content app on the market, you can bet that it's available on the Samsung QLED, so whether you're wanting to watch NOW TV, Spotify or BT Sport, you're not going to miss a second.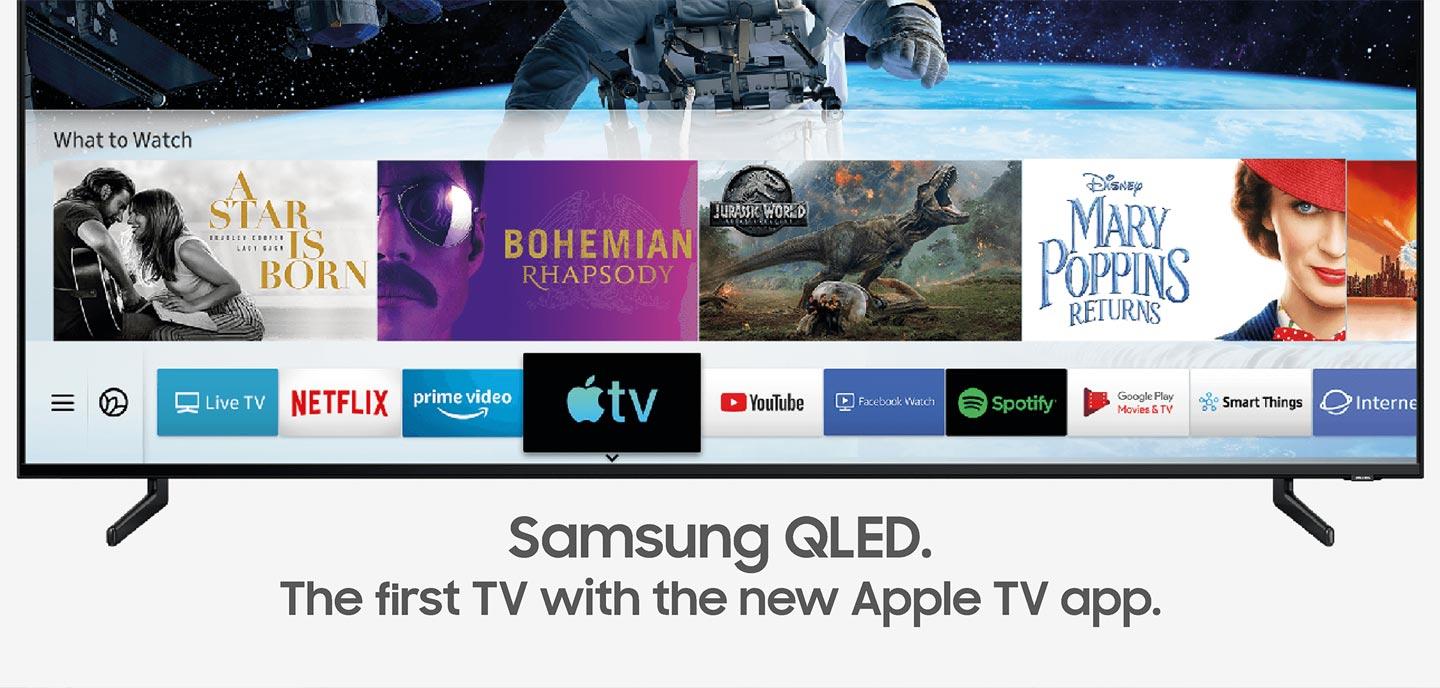 In fact, there are apps on Samsung smart TVs that you won't find elsewhere, like the Apple TV app. Samsung are the first manufacturer to launch with this and the anticipated AirPlay 2. Of course, other manufacturers like LG, Sony and Panasonic offer these kinds of apps, but Samsung is the only one to offer them all in one smart Hub.
Cost-Effective Functionality
Having all these features in one all-inclusive platform offers not only a better user experience but also a more cost-effective one. In order to achieve the same level of functionality using a non-Samsung branded TV, additional hardware is needed, which adds to the financial outlay. Typically speaking, around £200 worth of extra tech is needed to make it happen and that's before you take into account the fact that this extra hardware can look unsightly when plugged in.

These extra devices once plugged in, also take up HDMI ports, meaning that you have less to use for other things, thereby reducing your ability to augment your home entertainment system's functionality.
The Smartest TVs Ever? We Think So!
When you look at the facts, it's hard to argue against Samsung QLED TVs being the smartest ever made, as they cater for every avenue that it's possible to obtain content from, including UHD and 4K. Throw in unique, jaw-droppingly impressive features like Ambient mode that can be easily set up via a smartphone and it's pretty clear that Samsung QLED is the bee's knees and deserving of the title of smartest TV ever!

At Simply Electricals, we're authorised retailers for all the brands we sell and we're passionate about home entertainment tech. We bring you articles like this one because we want our customers to be as informed as they can be when making their purchases. If you'd like to know more about the QLED range of TVs, contact our friendly team, on 01204 201124.