In 2018, Samsung is making the focus of its electronic products about how they all connect to each other in their daily use. That's not to say that the company hasn't invested a great deal of time and money into keeping pace with the movers and shakers in the home entertainment, mobile phone and home appliance market, but its how all these devices fit together seamlessly that currently takes centre stage.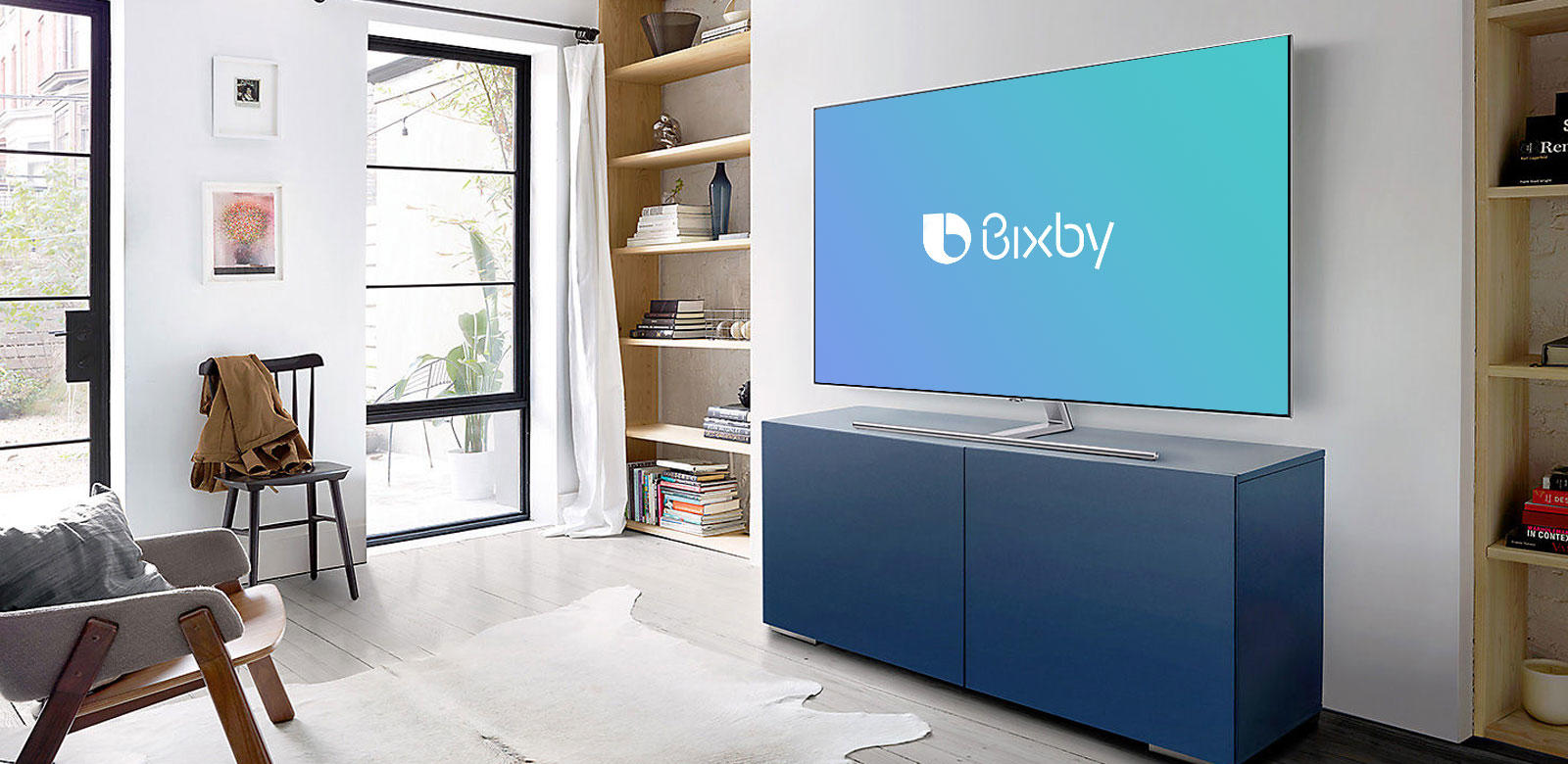 Internet Of Things (IoT)
Something that has stalled the major uptake of the paradigm of IoT is that it has seemed to many a rather too complicated a process to make everything work how the user wants it to. Bixby is a platform that cuts through all of the jargon and tech speak, providing a centralised platform to simply and easily control all manner of electronic real world devices 'plugged' into the internet.
It is possible to connect Samsung Mobile phones with TVs, Fridges and even a car-based 'digital cockpit' solution that all links up over 'SmartThings', Samsung's proprietary IoT offering. The company designed it make the concept of controlling everything in this way, accessible, even to those with limited technical know-how.
Voice Control
The widely publicised Alexa and 'Hey Google' concepts are the principle that Bixby follows and it makes controlling all sorts of connected devices that much easier. You could be adjusting your heating, recording TV programs or even ordering groceries through a connected 'Family Hub' refrigerator via voice commands into a smart device.
Bixby-enabled Samsung Smart QLED TVs
At the Consumer Electronics Show (CES) 2018 in Las Vegas, Samsung announced that there would be a number of its QLED Smart TVs being made available with the Bixby platform integrated, providing a simpler process that should be make the platform a very popular one this year with consumers looking for a more seamless experience.
To put it into better perspective, a Bixby-enabled smart device allows you to watch your favourite programs when you're out and about and then to seamlessly continue viewing at home. Its intelligent software works via a few swaps and taps of a screen.
If you don't fancy watching your programs and movies on your smartphone, then you can command your Smart TV to record the program you don't want to miss. It can even dim the lights for an immediate relaxed atmosphere the moment you arrive home. It's a clever bit of kit alright.
Connected Cuisine
The benefits of Bixby aren't just limited to the living room, as it can really lend a hand in the kitchen. Dinner preparation can be made fantastically simple, as the Family Hub Fridge (equipped with individual voice recognition no less) can help decide what you can make with what you have at home. It's the perfect daily life companion.
The Future's Bright. The Future's Connected
The convergence of technology we use every day is central to the IoT concept and Samsung's advancing technology has made this possible in a way that has arguably not been seen before in the form of Bixby.
At Simply Electricals, we're all about emerging tech and we believe that Bixby is the next step in the evolution of our enjoyment of home cinema and the interaction we have with the devices that make our lives easier.
If you would like to find out more about how what's hot and what's not so hot in the world of consumer electronics, take the time to look through our website www.simplyelectricals.co.uk, where you'll find our full catalogue and much, much more.