The Samsung QE65QN95A Neo QLED TV Gets Rave Reviews
At Simply Electricals we regularly bring you news about the latest shakers and movers in the world of home entertainment and we've got something interesting to tell you about today. The subject is the Samsung QE65QN95A Neo QLED TV with Quantum HDR, which is one of the big 2021 models for the South Korean manufacturer.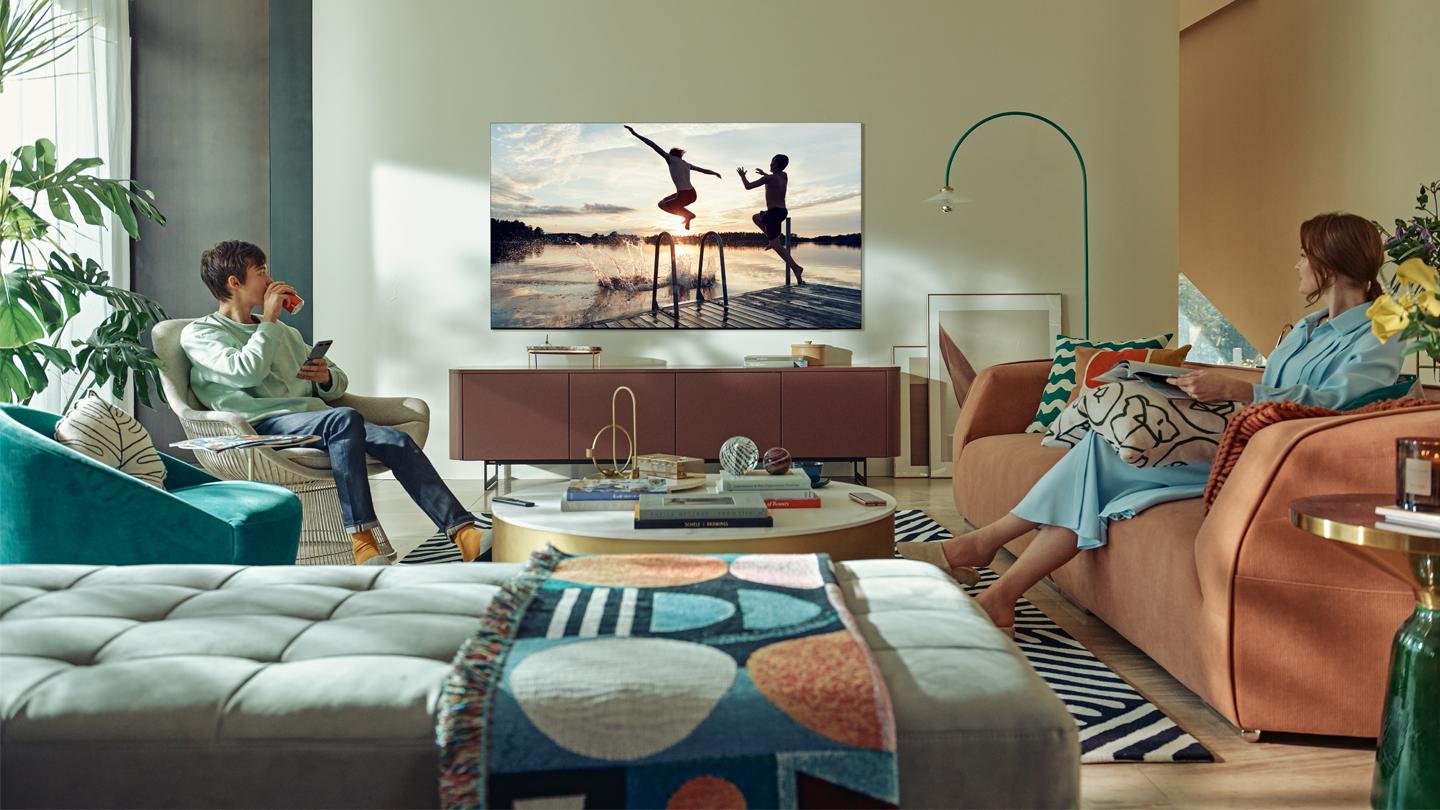 It's a model that Samsung says offers 4x the pixel count of full HD TVs, as well as delivering amazing natural motion and superb detail. On top of that its Neo QLED technology offers superlative brightness and goes a long way to making use of the full potential of High Dynamic Range technology.
But how was it received by the reviewing public?
5 Star Ratings Across the Board
Well, as the title of the blog probably already gave away, the big review sites had nothing but good things to say about the QE65QN95A, with full marks being awarded across the board. There wasn't a single reviewer that gave the TV less than 5 out of 5.
They include:
GQ – 5 out of 5
Trusted Reviews – 5 out of 5 & highly recommended
T3 – 5 out of 5 and a Platinum Award
Pocket Lint – 5 out of 5 & Editors Choice
What Hi-Fi? – 5 out of 5
TechRadar – 5 out of 5 & Editor's Choice
Stuff – 5 out of 5
As you can see, the QE65QN95A couldn't have received higher ratings with the sites that matter the most and whether that's because of its anti-reflection screen, its 3D sound or Motion Xcelerator Turbo Plus technology isn't clear without reading all the reviews in full. That said, it's pretty obvious that it hits all the right notes in all the right places.
Other Features Offered by the QE65QN95A
TVs don't get ratings like these by accident, as these review sites often don't pull their punches. If tech doesn't meet the highest standards, these specialist reviewers will highlight it loud and clear. So, it's a ringing endorsement of what the model offers and confirms it as a great way to spend your home entertainment cash.
In addition to the tech already mentioned, the QE65QN95A also includes:
Object Tracking Sound Plus – Making the sound seem like its moving with the action
Super Ultrawide GameView – for awesome gaming experiences
Boundless screen – for a complete bezel-free viewing
Ambient Mode Plus – to help your TV blend in perfectly with its surroundings
The Best in Home Entertainment Tech
So, there you have it – the QE65QN95A is a resounding success. If you're looking to enhance your own home entertainment setup, it would certainly seem that it represents a great option and one that you'll be glad you made once it's up and running in your living room. Out of the many great TVs out on the market today, you'll do well to find one that outdoes it in terms of performance. If your looking for a different size of Neo QLED TV then look at our full range of NEO QLED televisions.
If you would like to know more about this model or any of the wide range of 2021 TVs we have in store, you can either call us on 01204 201124 or by using our handy live chat function on our homepage.
At the Simply Electricals TV shop we always offer the best value, expert advice. This is backed up with free delivery and five star rated reviews.