Clash Of The Titans – QLED versus OLED
Time moves on, especially so in the technology world, and 2017 has seen no let up in this trend with the arrival of Samsung's proprietary 'QLED' TV range.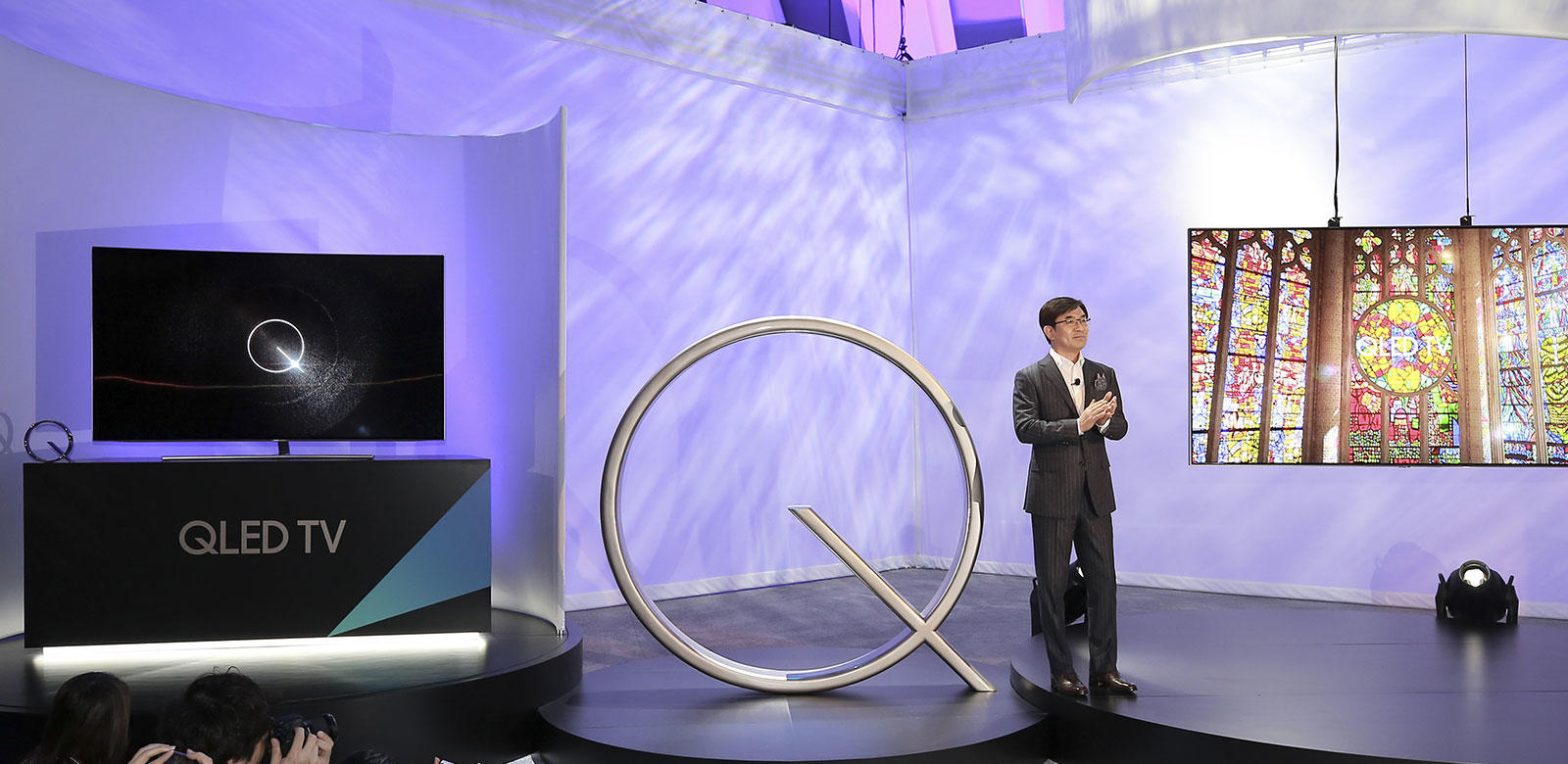 The Korean manufacturer has just heralded 3 new flagship ranges for this year, namely the curved screen Q8 and the flat-screened Q7 & Q9, all of which contain the innovative QLED panel tech, HDR capability, 4K resolution and a fresh new 'Q' styling.
The Big Question….How does it Compare to OLED?
The established OLED (organic light-emitting diode) technology, primarily used by LG, has been seen by many as the leader of the pack when it comes to getting the best results of High Dynamic Range (HDR) programming throughout 2016.
Samsung aims to surge ahead with its QLED (Quantum Dot light-emitting diode) TV ranges that beat the competition by producing unprecedented levels of brightness, around 50% more than anything seen before, even from OLED screens, which have historically struggled with its brightness production.
How does QLED compare to OLED?…rather well.
The Word From Samsung
The Korean TV giant has just proudly announced to the world its new QLED ranges, which boast a super thin LED screen, a new quantum dot panel pixel architecture and low reflective panel advancements. All of which deliver nit brightness levels of between 1500-2000, which allow these models to excel in colour volume.
Elegant Styling
Samsung know that consumers are looking for TVs that don't just 'wow' when they're being watched, but also need look good in any room, even when they're off.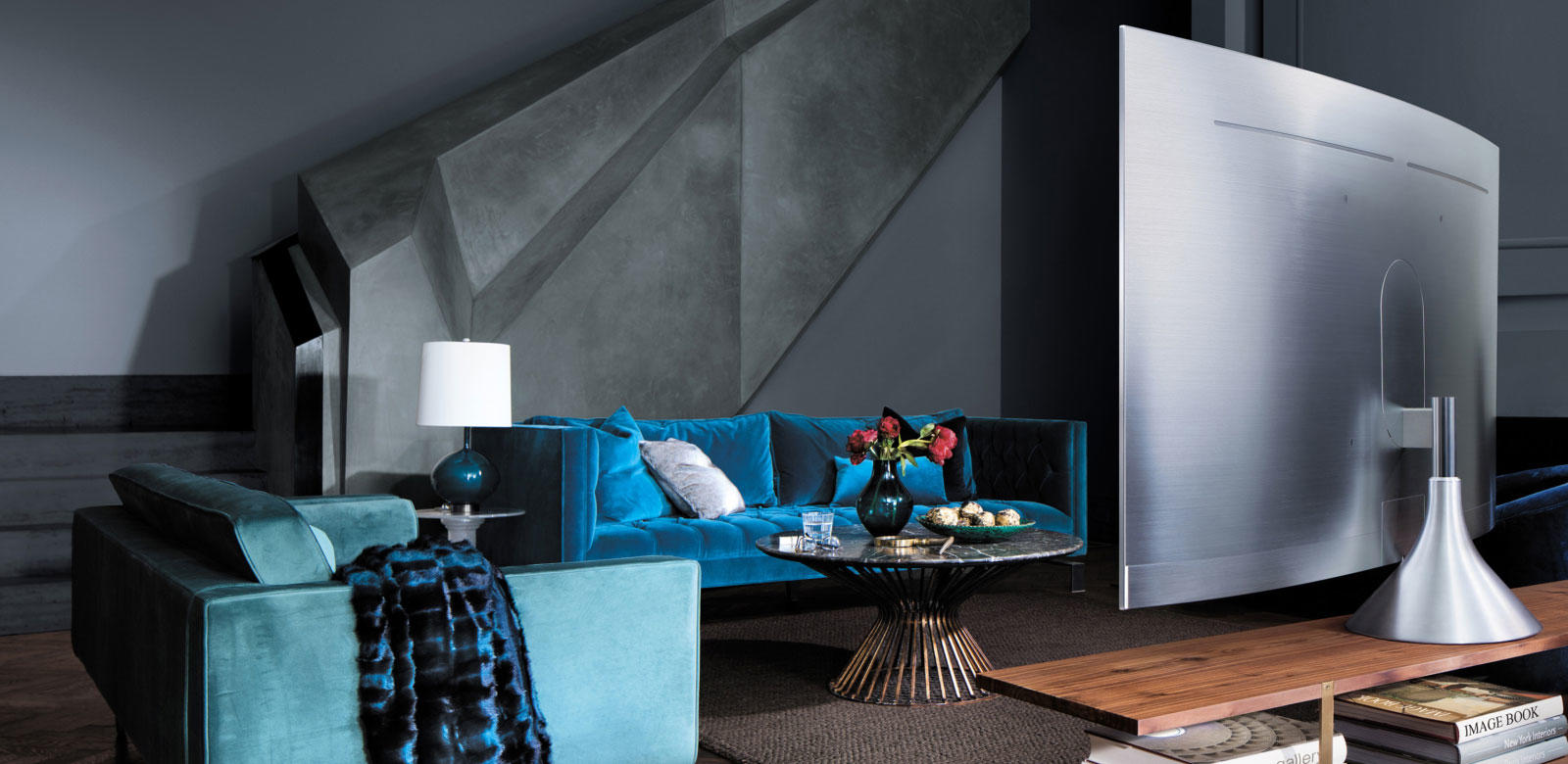 Delivering 'craftsmanship and art to the living room', Samsung's 'Q-style' uses an amazingly thin bezel design combined with either a Gravity or Studio stand to produce models that just ooze elegance.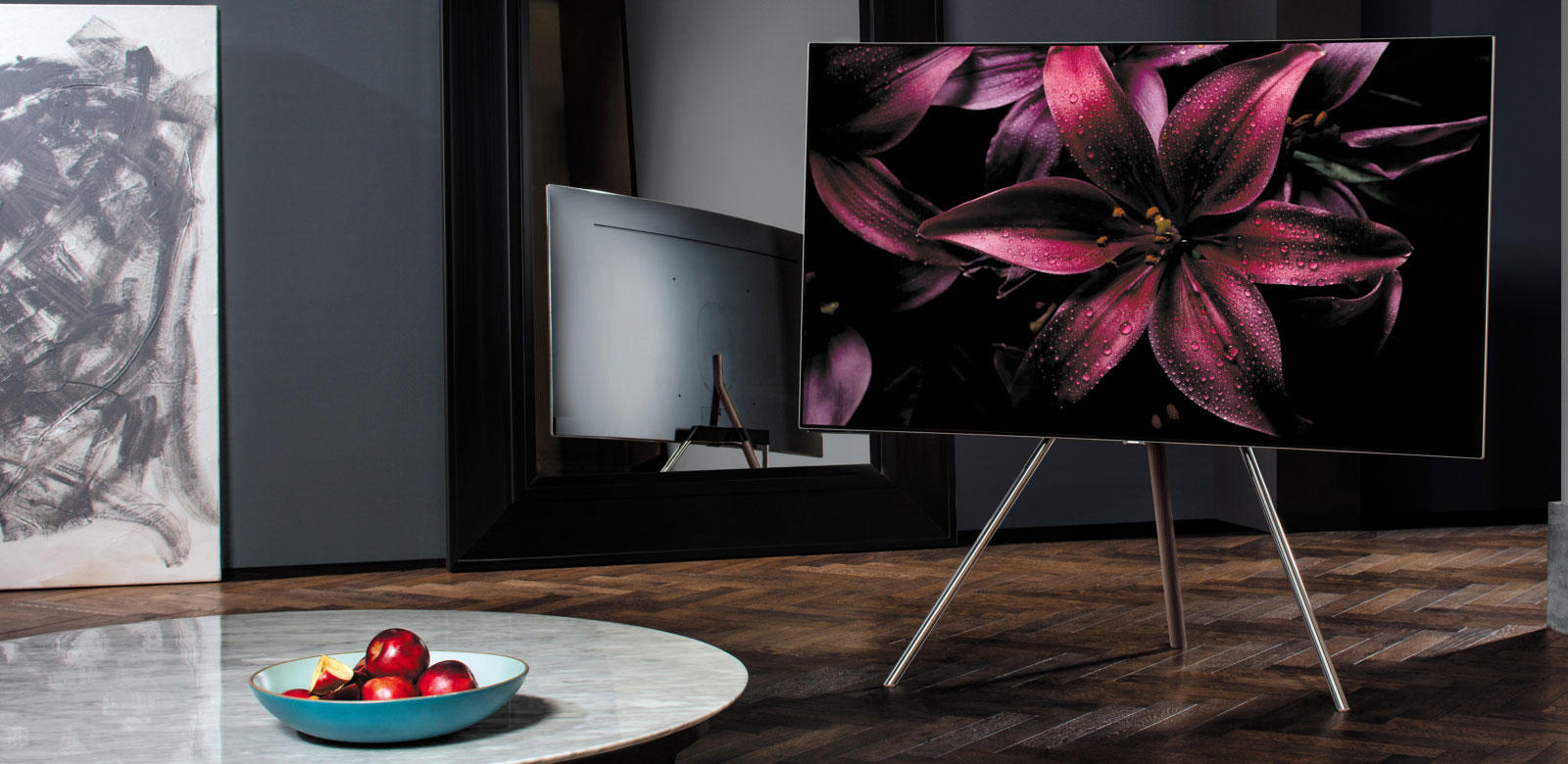 Connections?
Rather than follow the lead of other manufacturers that have housed all data connections hidden within the TV's housing, Samsung have maintained their faith in the 'One Connect' box concept that has served them well for a number of years.
What else?
Cross-compatibility and usability with mobile devices and games consoles have been a big focus for the Korean manufacturer for 2017. Samsung's 'Smartview' App allows more features and functions to be used than have ever been possible.  If there's a function on the market, you can bet that these models can cater for it.
Details to Follow
We like to keep our customers in the loop and we will continue to give you updates and opinions on the QLED ranges, just as soon as we get our hands on them.
Visit Us Online or Instore
If you can't wait until QLED hardware is released and need a technology fix now, then visit our website at www.simplyelectricals.co.uk, or visit our stores where you'll find more home entertainment gadgets and tech than you can shake a stick at.
If you're looking to buy a home entertainment system online or instore, then Simply Electricals in Greater Manchester is the place to go. Everything we sell, we fulfill from our own website with our vehicles, so no middle men to dilute our great customer service.
Pop in to our store or log on to our website for a 'live chat' with one of our friendly experts anytime. We ready and waiting to help.
Until next time.