Samsung 'No Gap' Wall Mounts – Helping to Make QLED TVs Everything They Should Be
Samsung QLED TVs have been with us since the beginning of 2017, so their qualities and features are known to many. Dazzling picture quality, incredible sound and interactive facilities that not only make the TV the centerpiece of the room, but also a wonderfully useful and versatile part of your home entertainment system.
Unsung Hero
One thing that doesn't get quite so much press however, is the invisible hero that makes these technological marvels fit flush to the wall, as Samsung intended. The name of this hero?…it is their proprietary line of 'No Gap' wall mounts. They do exactly what it says 'on the tin', in that they allow these super thin televisions to fit so closely to the wall that you can't even fit your fingers between the gap.
Even compared with other wall mountings for modern TVs that safely and neatly attach them to vertical surfaces, the difference is still a stark one. No Gap wall mounts have literally no gap, whereas other varieties are so far from the wall when viewed from the side, that you could fit a fist in the space.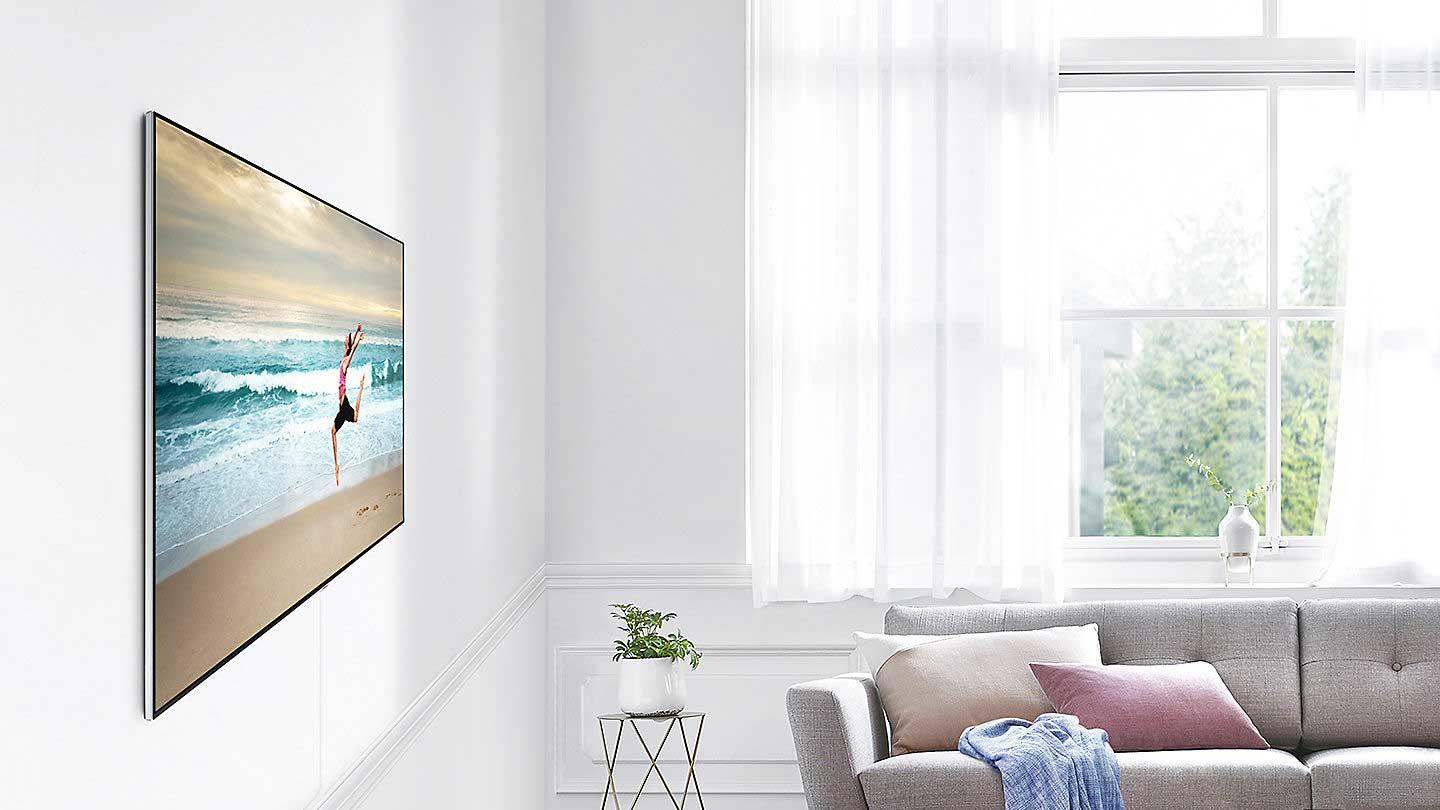 Easy Fit
Unlike a lot of wall brackets on the market, Samsung No Gap Wall Mounts are a simple affair that don't even require a spirit level. The innovative way the wall mounts are designed means that you can achieve a level fit simply and easily, so you don't even need to be able to fit a shelf to attach your Samsung QLED TV to the wall. All you have to do is fit it to the wall and adjust it afterwards, like you would a picture or painting.
These wall mounts are also universally usable with any QLED TVs, even up to the 75 inch screen models. Modern TVs aren't the heavy beasts they were 20 years ago, so this type of metal mount is more than sufficient to securely fix even the largest TVs to vertical surfaces. They even work with curved screen TVs (which obviously don't fit completely flush to the wall, unless your wall is curved too!).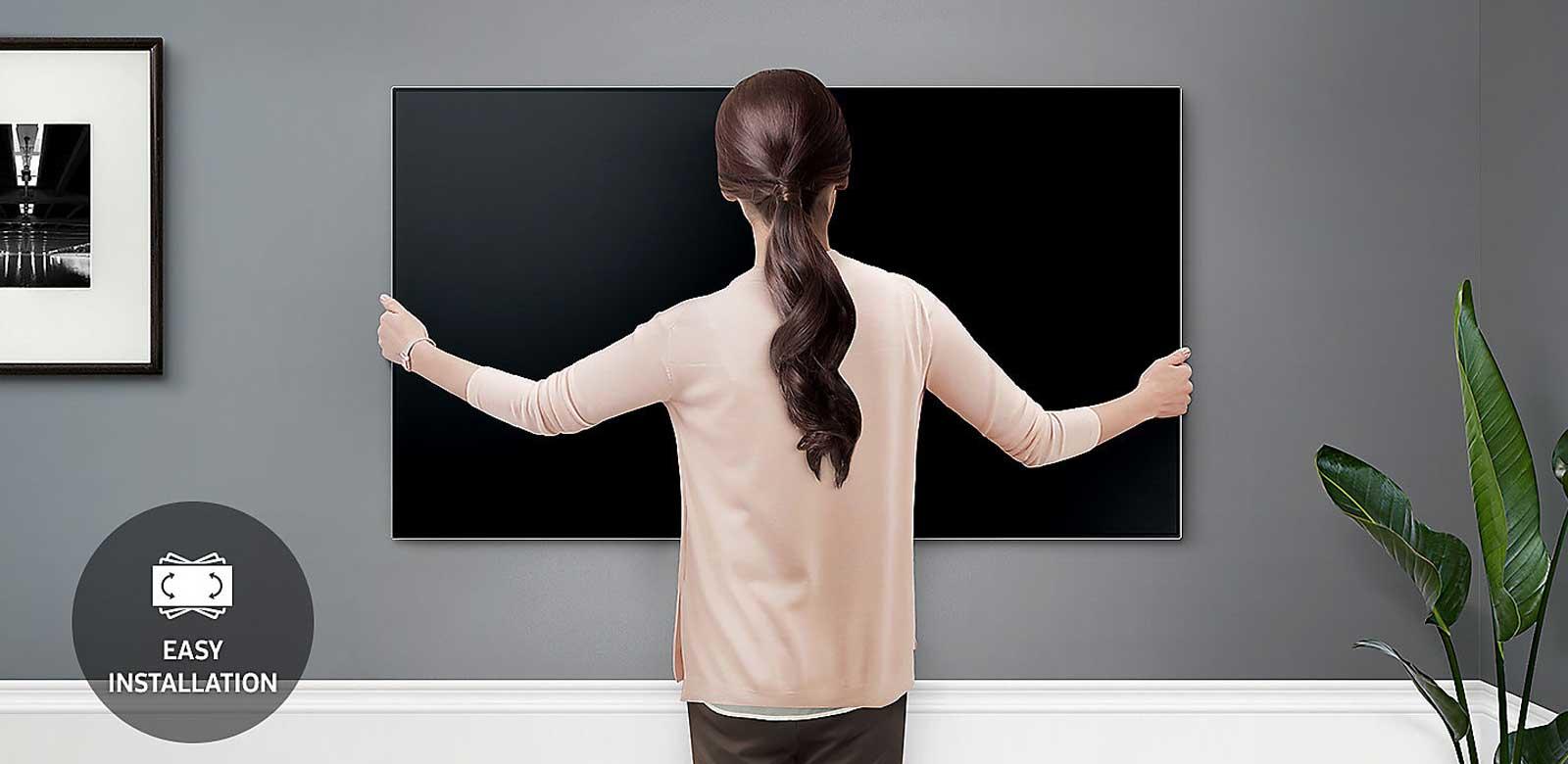 No Untidy Wires
Unsightly wires are also a thing of the past with QLED TVs, as an almost invisible optical wire is all that is needed to connect them to the One Connect Box. This means you don't even have to have even one single black wire tracing down from the TV and the optical wires are available as long as you need them, making them suitable for any room or home entertainment setup.
No Gap wall mounts might seem like the least sexy thing you can talk about when discussing QLED TVs, but without them they wouldn't look half as good or stylish. QLED TVs can cost a pretty penny, so when you invest in one, you need to know its going to look as good as it possibly can.
Important Note
One thing, we need to mention is that when searching for some Samsung No Gap wall brackets for yourself, you should use the new product number, which has changed for 2018. What used to be WMN-M12EA/XU has changed to WMN-M13EA/XU and WMN-M22EA/XC has now changed to WMN-M23EA/XC.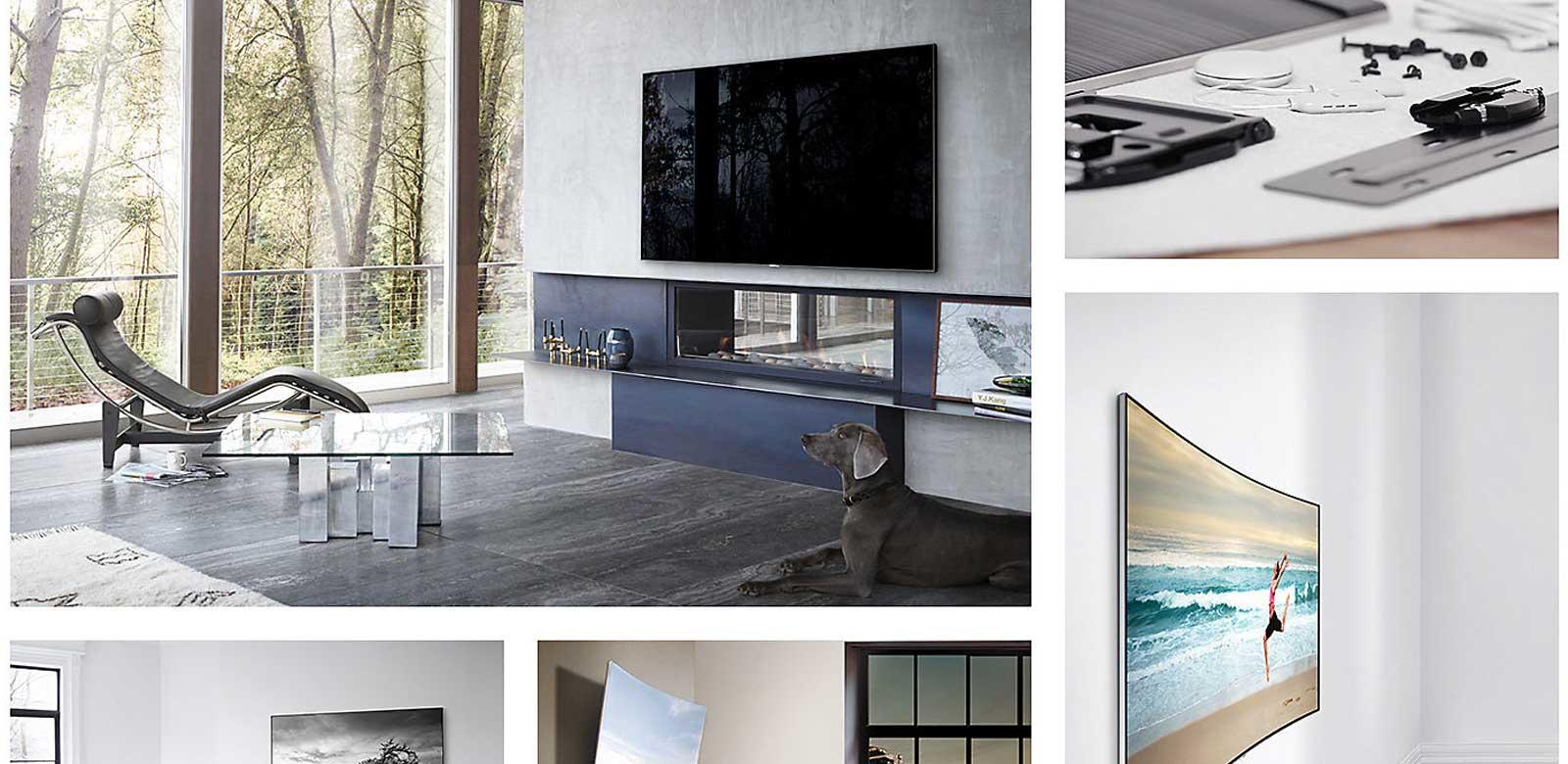 At Simply Electricals, we are an independent specialist retailer with a proven track record for offering the best advice on the latest home entertainment equipment, backed up by superb customer service. If you would like to know more about QLED TVs, No Gap wall mounts or anything else home tech related, you can find everything you need to know by popping into our Bolton store on Halliwell Road.