Presenting the Sony KD55A1 from Las Vegas CES 2017
Earlier this month, we were lucky enough to visit the Consumer Electronics Show 2017 in Las Vegas. An extravagance you might say, but this was no jolly. It was the only venue on earth we were going to get an 'up close and personal' view of Sony's flagship KD55A1 OLED 4K UHD series.
Here's what we found out…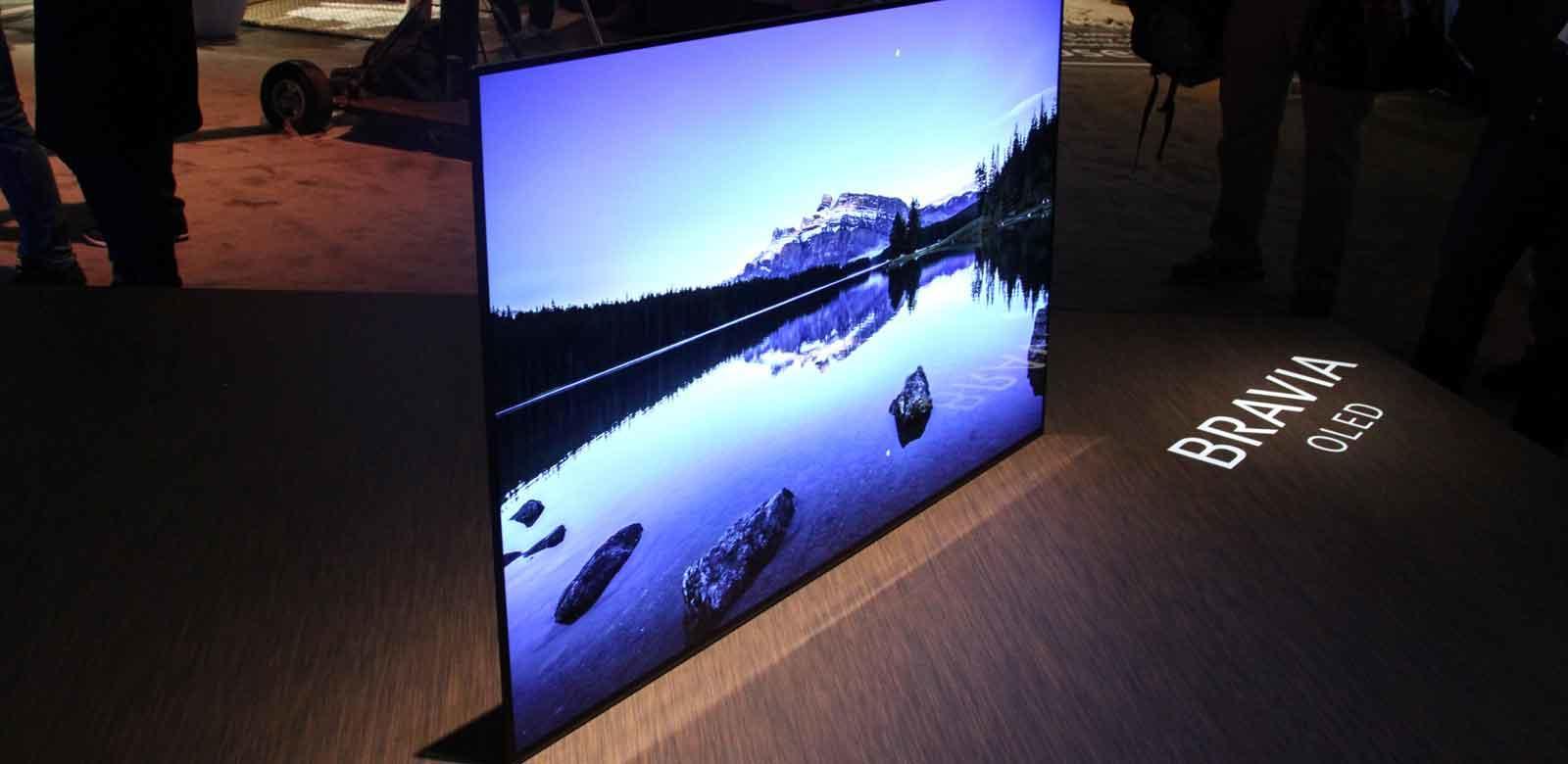 Dazzling Pictures
The first thing that strikes you when you walk up to one of these beauties is the depth and utter smoothness of the pictures it produces on its 55 inch screen. The updated X1 Extreme processor produces 40% more real-time processing that the standard X1 in TVs currently on the market.
8,000,000 self-illuminating pixels are brought to life, upscaling content from any source. Whether you are streaming, watching a 4K UHD blu ray disk or viewing physical media, you are sure to get the very best viewing experience.
Acoustic Surface Display
The Sony Bravia KD55A1 has more wonders up its sleeve in the form of acoustic surface display technology. Sony have been able to design the A1E screen in a very minimalist way, as it has done away with its speakers. Instead, the A1E uses the entire surface of its OLED screen to act as a speaker.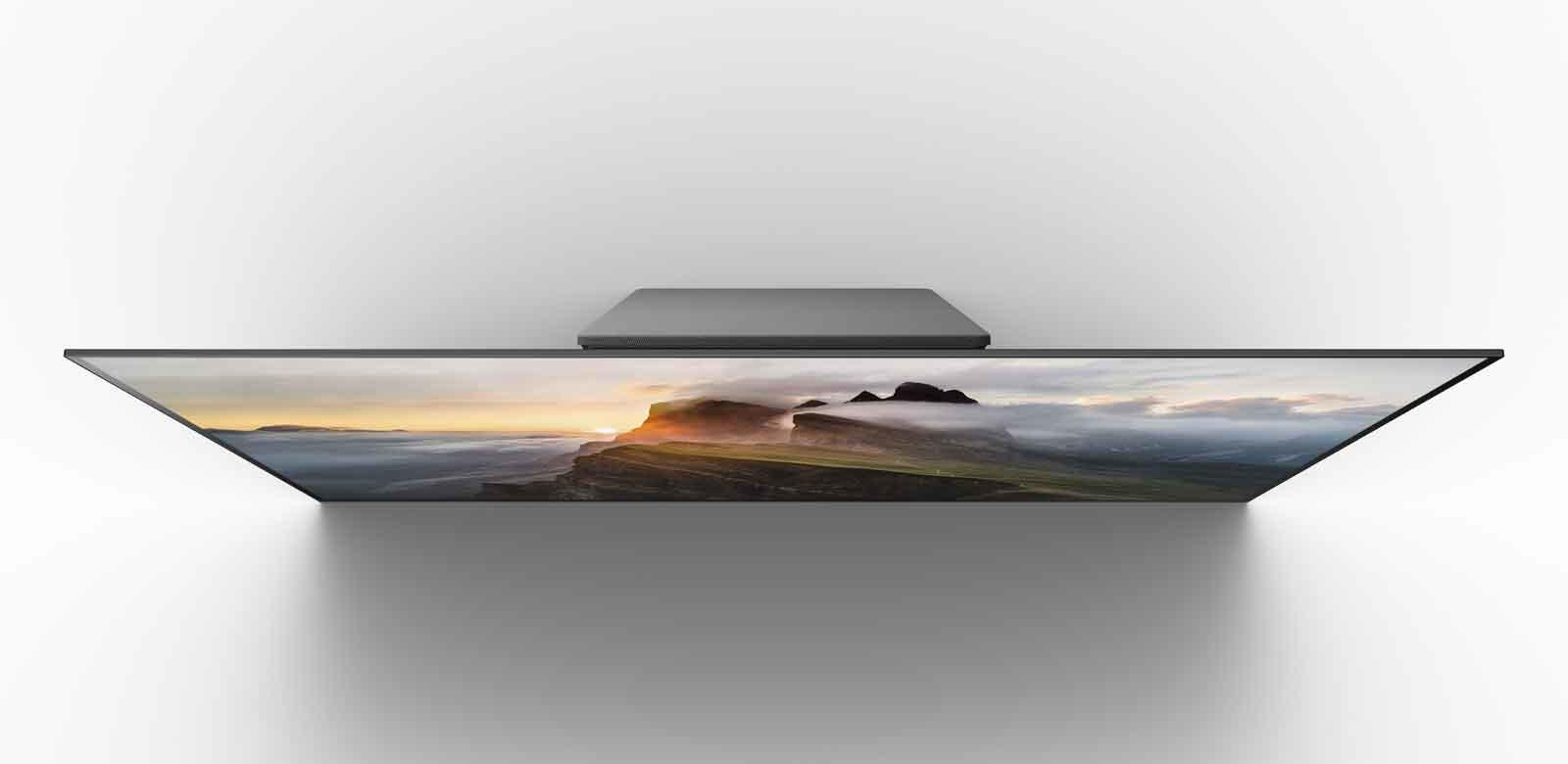 So exquisite is its control of audio that if someone is speaking from the left hand side of the screen, then that's where you will hear it from, rather than from an external speaker. It is quite something to experience. It feels like the people speaking are actually stood in front of you.
This ultra-slim design means that the A1E is easily wall mountable, creating more space to enjoy this TV.
We were assured by the Sony representative that this does not represent a 'downgrade' from existing Sony speaker options, rather an upgrade on the styling and audio control.
Built-In Subwoofer
Deeper, bassier tones are taken care of ably by the subwoofer neatly built into the back panel of this model.
Price to TBA
Whilst it is clear to see that buying a 55 inch Sony A1E is going to fetch a premium price, Sony are remaining tight-lipped on the exact price point for this and its sister 65 inch and 77 inch models. Preferring to say that they will be 'competitively priced', it is likely that this competitiveness will be when compared to LG's OLED offerings rather than this year's LCD/LED TVs.
The Simply Verdict
Unlike a lot of previous upcoming tech, this time we have seen it 'in the flesh'. What we can say is 'Wow!'. This TV belongs very much at the 'premium' end of the market as its razor-sharp colour contrast and mould-breaking audio technology gives the viewer an unprecedented experience.
It might not be cheap, but we definitely think the Sony KD55A1 will justify its cost and we just can't wait to get the A1E series in store and show it off.
When we do, you will be the first to know.
At Simply Electricals, based in Greater Manchester, we have a huge range of stock of the latest in home entertainment tech. For demonstrations, instore and online sales and friendly expert advice, there is no better place to go.
Either visit our Bolton store or visit our website www.simplyelectricals.co.uk for a 'live chat'.
We look forward to seeing you.