Available in a 55″ KD55XE9305 and 65″ KD65XE9305 variant, the Sony BRAVIA XE9305 is a big part of the Japanese giant's LCD offering for 2017. Whilst not an OLED TV, this model is reported to be not that far behind in terms of colour, clarity and overall visual capability.
X1 Extreme Processor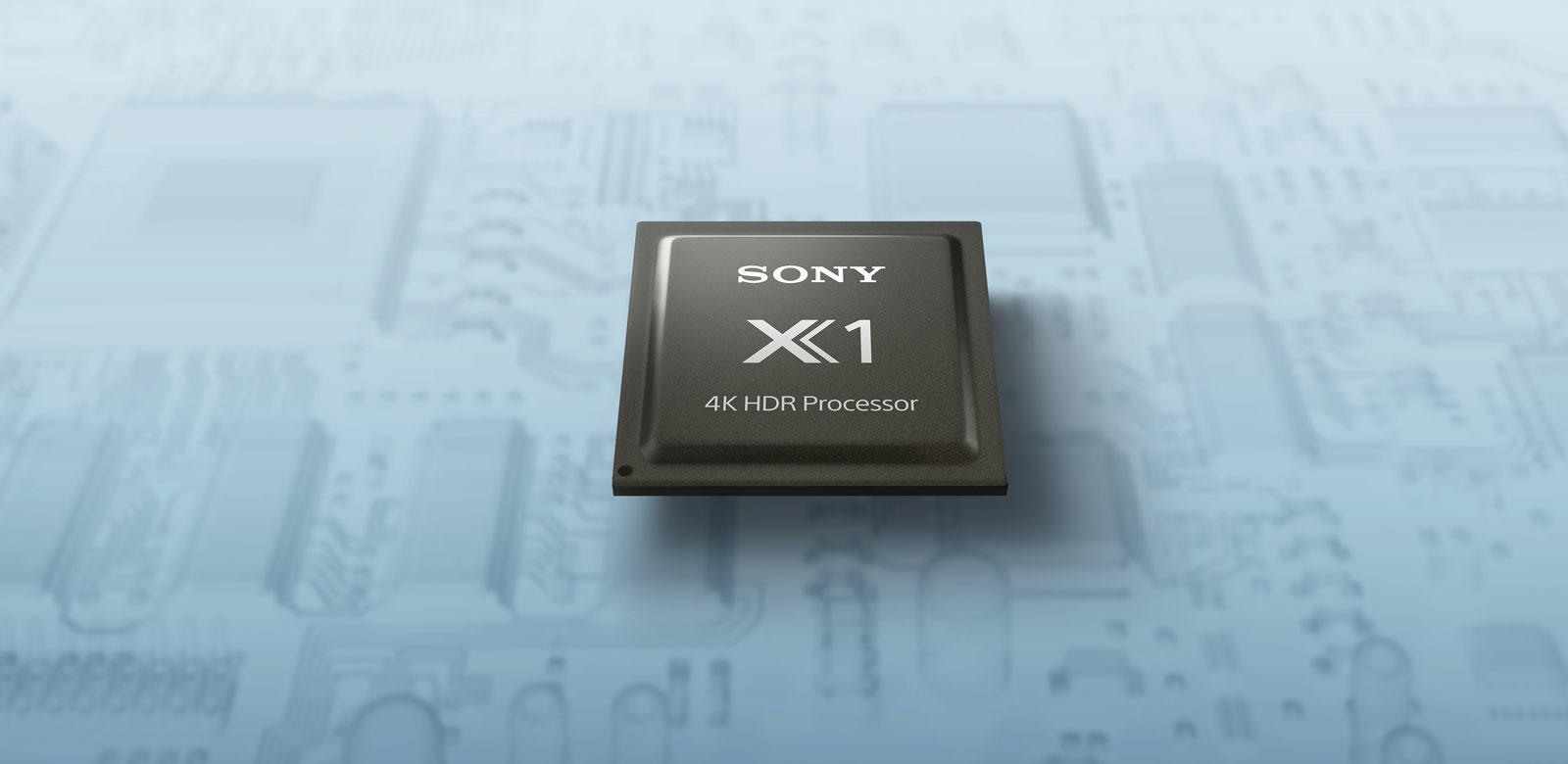 As is the case with most modern Sony BRAVIA TVs, it does all of its best work thanks to the amazing X1 Extreme processor. Able to remaster individual objects on-screen, adding amazing levels of depth and texture to your programs and movies.
Double-Edge Lit
Backlighting for the XE9305 series comes from both edges of the screen and backlight drive+ technology. An LCD TV relies so much on its peak brightness, so it is important to get it right and this is ably taken care of to all areas of the panel.
Anti-Colour Fade
Triluminos technology renders all images impervious to sunlight, so no more having to get up to close the curtains. Viewing angles are also greatly increased thanks to Triluminos, so everyone in the room gets the optimum viewing experience.
HDR Support
With High Dynamic Range capabilities taking centre stage this year, it is more important than ever to support one or all of the available formats. The XE9305 supports 3 out of 4 of those with Dolby Vision, HLG and HDR 10 content able to be viewed.
X-Tended Dynamic Range Pro
True colours and the deepest blacks are achieved thanks to X-Tended Dynamic Range built into this TV. The finest detail becomes visible as peak brightness is optimised and deep blacks are reproduced using an amazing algorithm that delivers triple the brightness of regular LCD/LED TVs.
Android OS
Sony have kept faith with the Android OS as it offers seamless navigation between TV, movies, apps, games and a whole lot more. There a literally hundreds of available features and applications to enjoy as an Android Sony BRAVIA TV owner.
The Final Word
Until we see it in person, the XE9305 is just as good as it specs and, as we know, sometimes TVs can provide a visual experience greater than the sum of its parts. However, from the specs alone, it looks like it's going to be impressive.
For more information on this or any of Sony's BRAVIA TVs for 2017, why not come and have a 'live chat' with one of our friendly experts either in our Bolton store or via 'live chat' on our website www.simplyelectricals.co.uk. We offer demos, advice and opinions on all the latest home entertainment equipment..
All of our products are fulfilled direct from our own warehouse and delivered direct to your door, so you're assured of a the 'Simply' experience throughout. Based in Greater Manchester, we offer a fantastic range of home entertainment products from all the major manufacturers.
Great service from our shop floor to your front door!
Until next time!