With TVs getting thinner and thinner, year on year, it is becoming more and more difficult to accommodate speakers to offer audio that is good enough to complement a 4K HDR picture.
Even the brightest sparks at Sony had to conceive of Acoustic Display technology to keep their Flagship A1 model as thin as it is AND have good sound output, so it is clear that the slimmer TVs get, the harder it will be to build good speakers into them.
A Different Option
The long-term solution to this problem is the soundbar. A versatile and unassuming bit of kit that offers cinema quality sound, whilst enabling manufacturers to keep producing wafer-thin screens with little or no cost to audio performance.
Seen and Heard
The MT500 is a nicely created piece of audio equipment that is compact enough to not affect the overall look of your living room, but large enough to produce hi-res sound for your listening pleasure. It does this using Sony's proprietary S-Force PRO Front surround sound technology.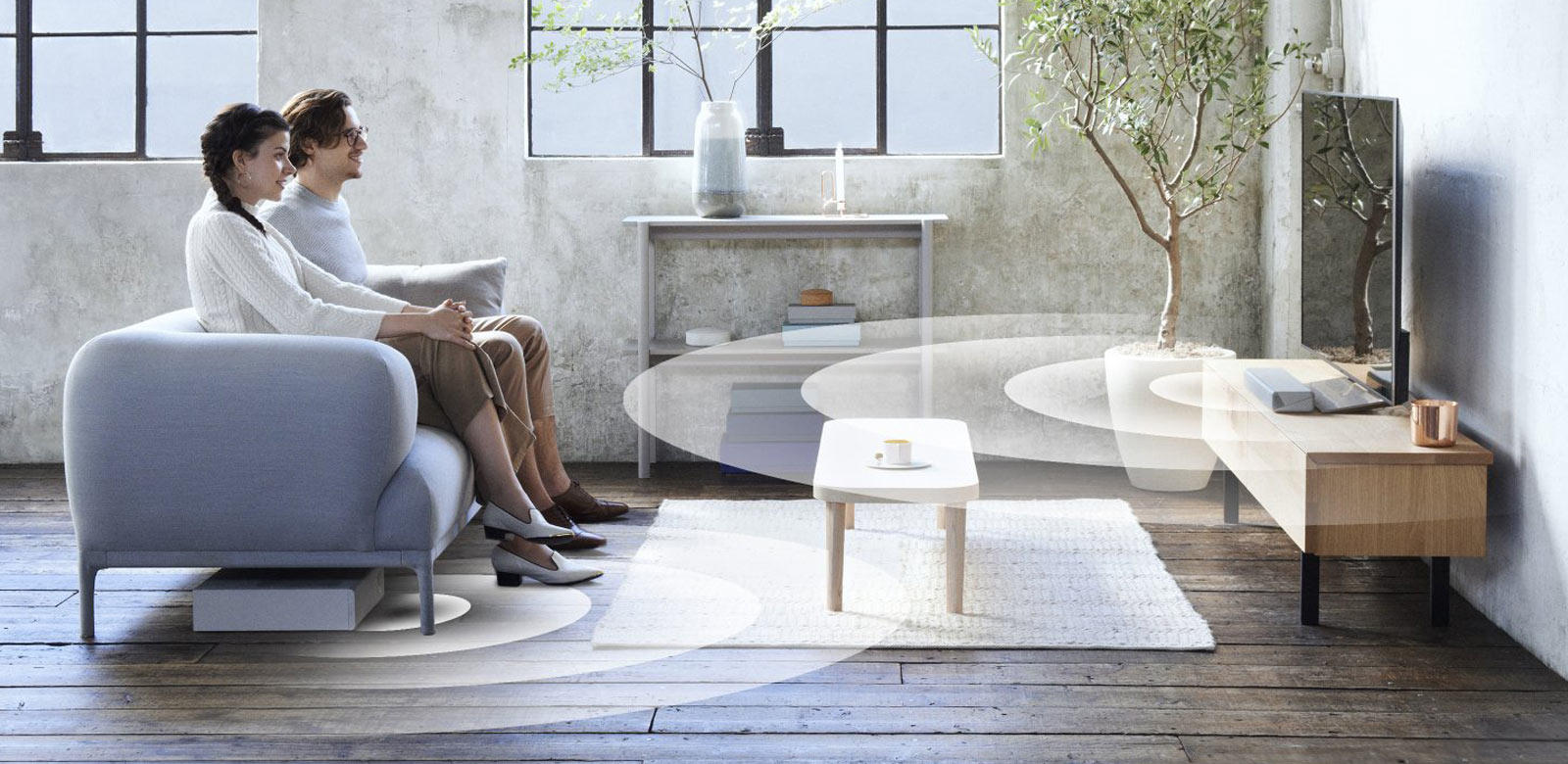 It also comes with a really useful wireless subwoofer that can be placed anywhere in the room to give your movies and programs that added bassy audio texture just when you need it.
You'll feel every nuance the director or artist wanted you to hear.
Hi-Res Audio
This soundbar delivers a full cinematic experience, delivering, as it does, high resolution audio for every type of viewing. It also has a 'sofa mode' setting that allows it to do what it does best whilst sitting, out of the way, underneath your sofa.
LDAC Bluetooth
The sound this unit produces brings your viewing to life, adding an extra dimension and it relies on super-fast LDAC Bluetooth technology that is approximately 3 times faster than traditional bluetooth. A must when you're hoping to achieve this level of immersive sound.
Enhanced Audio
The MT-500 doesn't just offer exceptional audio from Hi-Res sources. It is also able to utilise Sony's DSEE HX upscaling technology to get the best out of every audio source you have, even compressed music files.
Streaming Services Catered For
With built-in Chromecast and the ability to connect over 100 audio streaming apps like Spotify and Google Play Music, the MT-500 can take care of all of your sound needs. One tap of the cast button and you will be enjoying all the immersive audio content you can eat.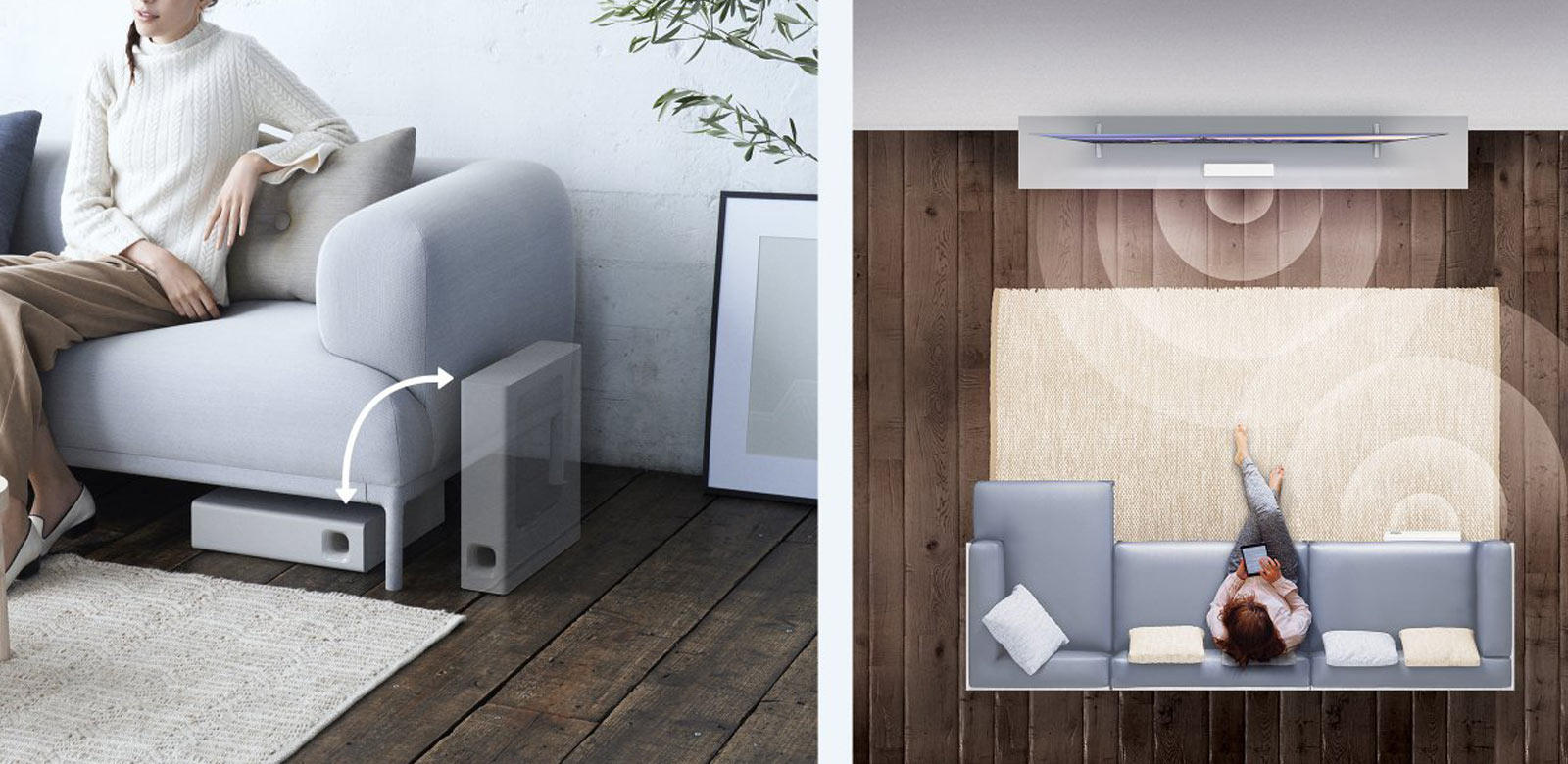 The Simply Verdict
We've seen this beauty first hand and for us, it's the best soundbar around for the money. At £549, the Sony MT-500 isn't built to be compared to its more illustrious cousins like the HT-5000, but it does lead its own class and won't cost the earth.
In this price bracket – you won't find a better soundbar.
For more information on the Sony HT-MT500 or any of the wealth of home audio equipment on the market, why not pop in and see us in our Bolton Store or at our website www.simplyelectricals.co.uk for a 'live chat' with one of our experts.
Looking for sound home entertainment advice? Simply Electricals is the savvy choice online or instore to have all of your needs met.