Sony Dolby Atmos Sound Bar Hits the CES 2017 Stands
Seen adorning a stand at CES 2017, was the Sony 'Dolby Atmos' HT-ST5000, the headline Sony soundbar for the coming year. This beauty is everything you expect a soundbar to be and more, offering 7.1.2 channel output that literally fills any room that it's placed in.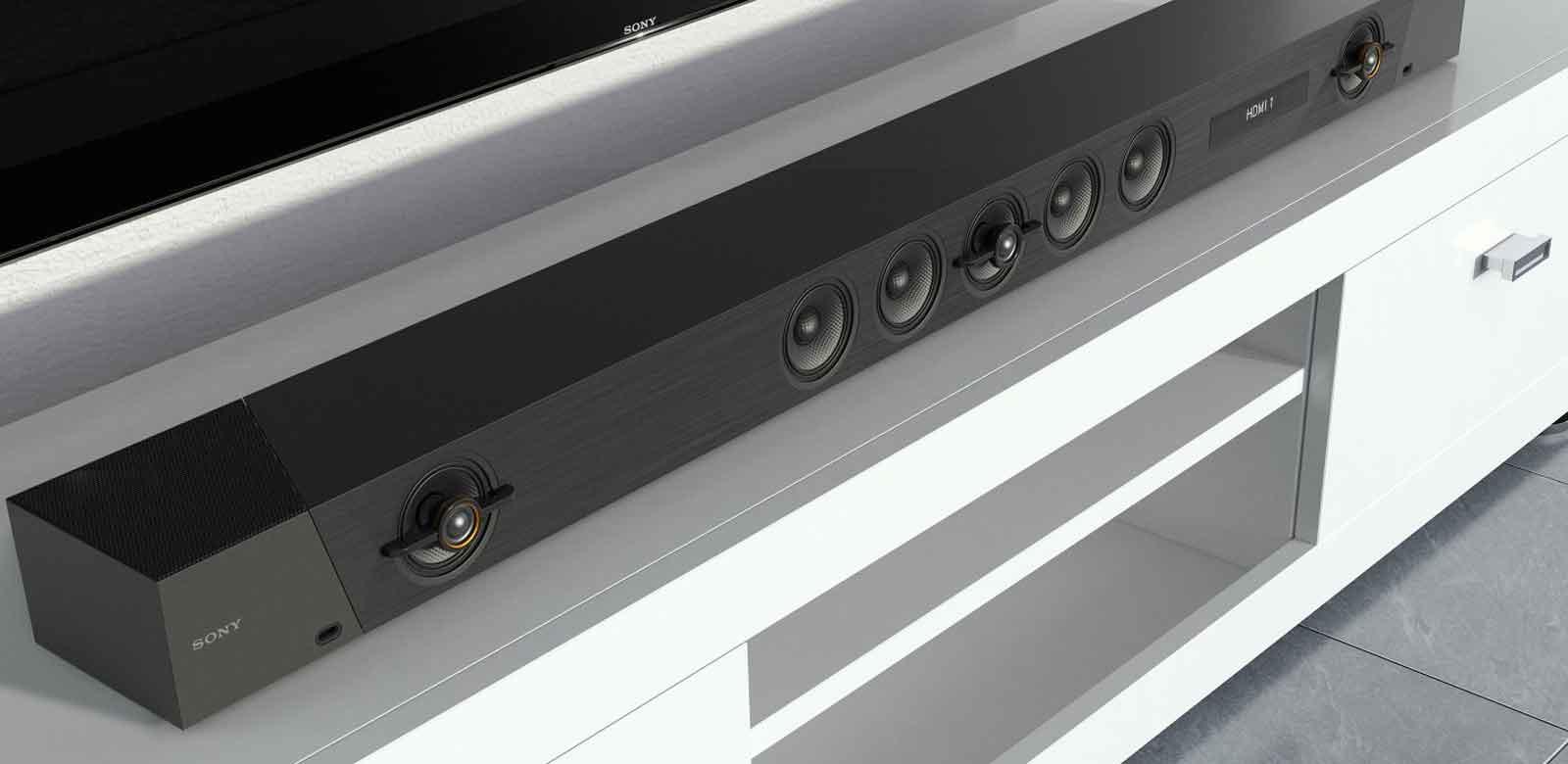 Dolby Atmos
What allows this equipment to do its job so well, is the Dolby Atmos technology contained within. The concept is a multi-channel audio format that helps it deliver 3D sound using just a soundbar and a subwoofer. To reproduce anything like this effect with traditional 5.1 and 7.1 'Surround Sound' equipment involves using multiple speakers placed all around the room. Even then, the totally immersive sound the HT-ST5000 is still at another level.
Controllable Sound
The HT-ST5000 has scaled audio that fills any room, producing crisp audio targeted anywhere it chooses to, even above or behind the viewer. By adjusting the unit via the on-screen GUI to the height of your ceiling and the position of the viewer, sound can be controlled perfectly to over a 360 degree experience.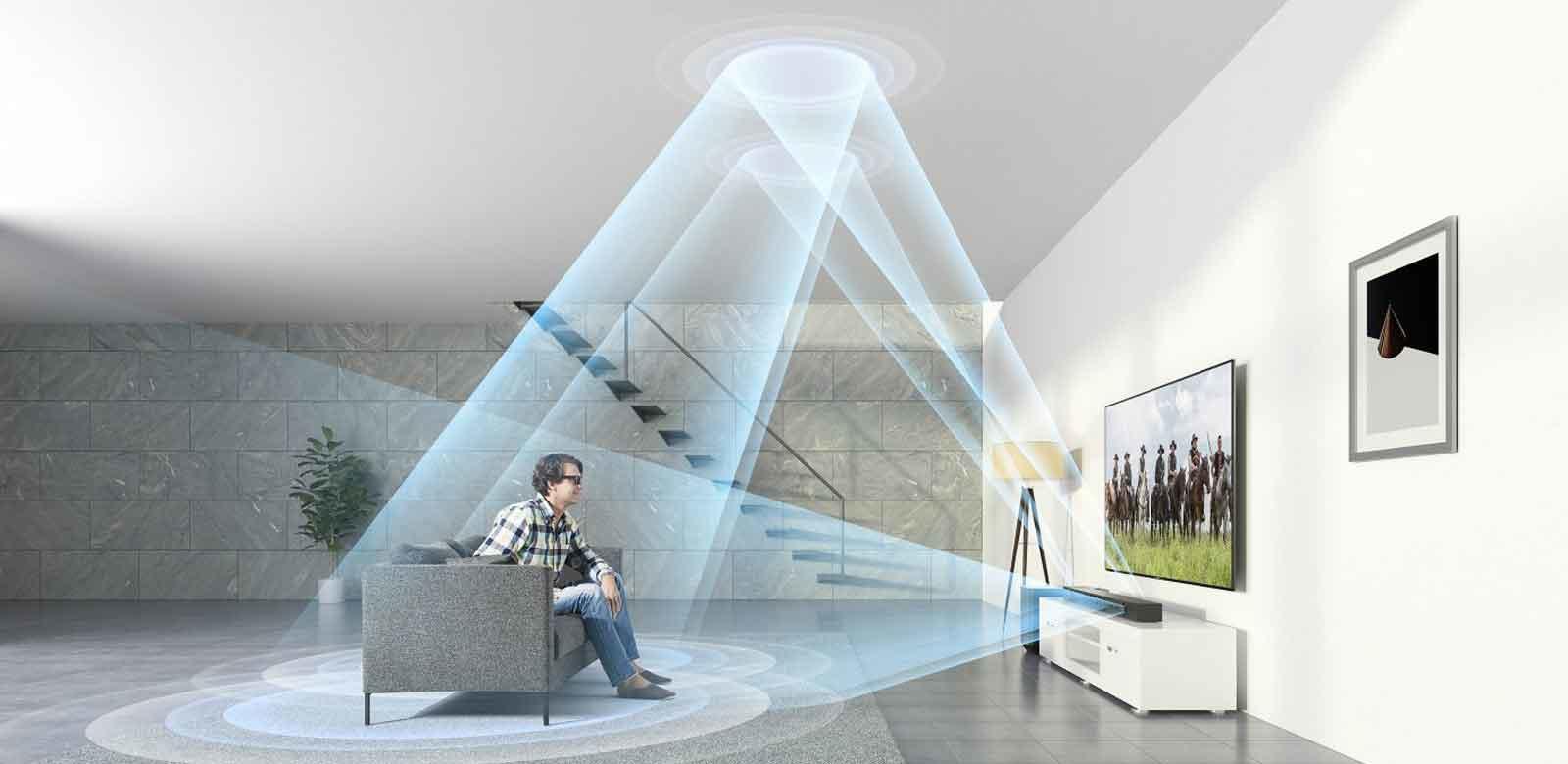 The 800 watts output that this unit is claimed by Sony to produce is used to great effect and enhanced by 2 angled speakers that bounce sound off the ceiling to achieve the 360 degree effect.
Connections
Connected via bluetooth to the included subwoofer, this soundbar is well equipped with 3 x HDMI in ports, 1 x HDMI out, a USB in and optical digital and analogue audio outputs.
'OK Google' Support
The HT-ST5000 has many functions, from listening to audio from your smartphone or from 3rd party services such as Spotify. 'Ok Google' is also supported, allowed the user to sync with other home speakers or simply control playback in a single room, offering seamless listening throughout the home.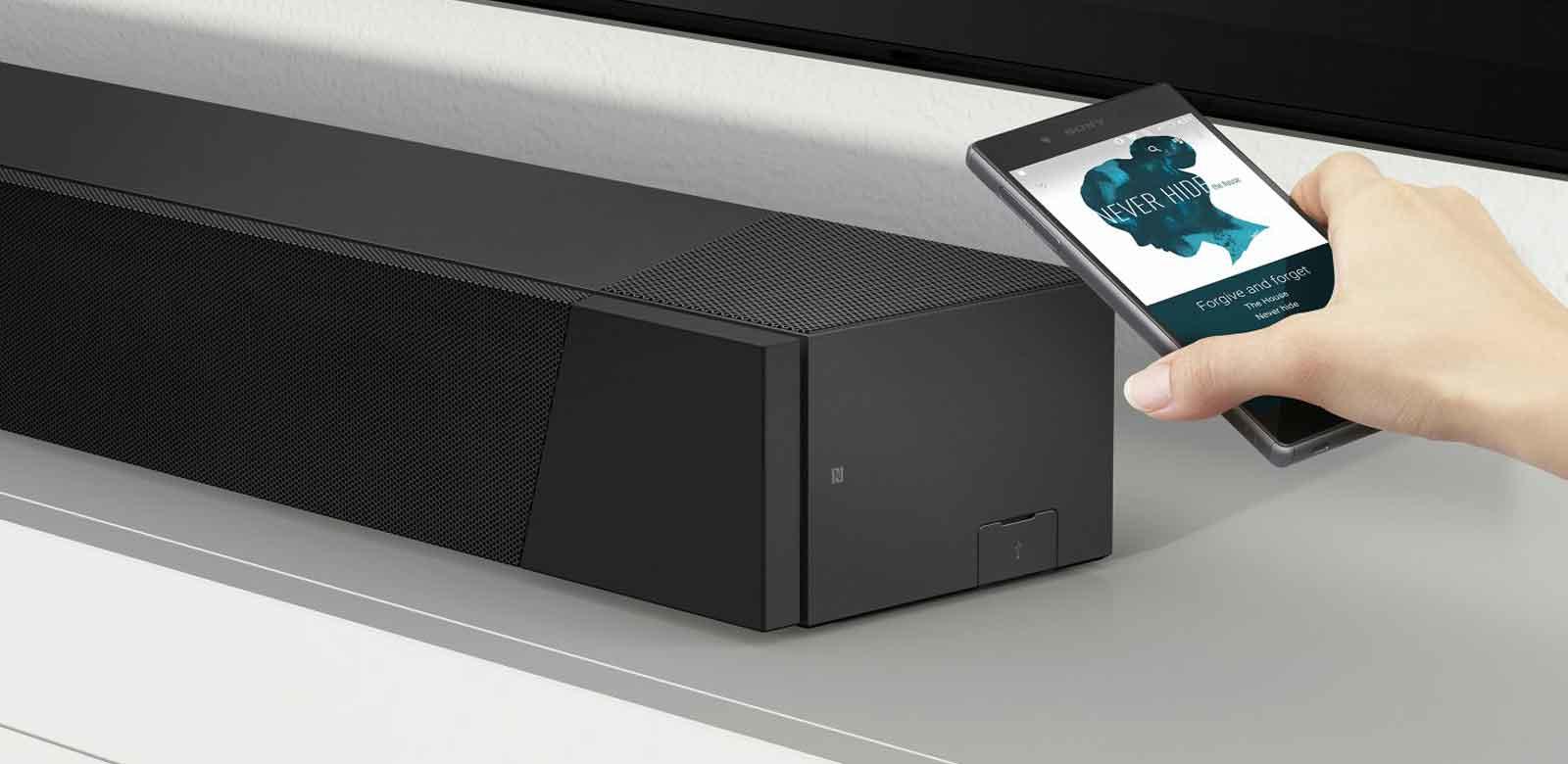 Available in Spring 2017
While additional details are still yet to be divulged by Sony regarding this soundbar, one detail that has been provided is the release date, with that being Spring of this year.
Even without specifics, Sony has declared that the Soundbar is their flagship model for this year and is the product of choice for those wishing to reproduce the 'Cinema Sound Experience' at home. There are other, cheaper models of soundbar on offer from Sony this year, but this is the only one that packs the might of Dolby Atmos. From what we know about it, this soundbar looks set to make some waves in 2017.
For more information on soundbars, audio equipment or any of the equipment to come out of CES 2017, why not visit our website www.simplyelectricals.co.uk for a 'live chat' with one of our expert team or browse through our huge range of entertainment equipment fulfillable from our own warehouse with our own vehicles.
Simply Electricals' expert knowledge and dedication to finding you the perfect products to meet your needs make us the perfect shopping destination. Based in Greater Manchester, we are the trusted name for online and instore home entertainment equipment.