At Simply Electricals, we love to keep our customers fully up to date with what's happening in the home entertainment world and that's what we do again today. We're looking at the newly launched Sony KD48A9BU, which we think is a great TV to make use of the vast amounts of digital content out there.
Of course, we'll let you make your own decision as we go, but we're pretty sure that you'll agree by the end. So, without further ado, let's dive in and see exactly what Sony has packed under the hood of this 2020 model.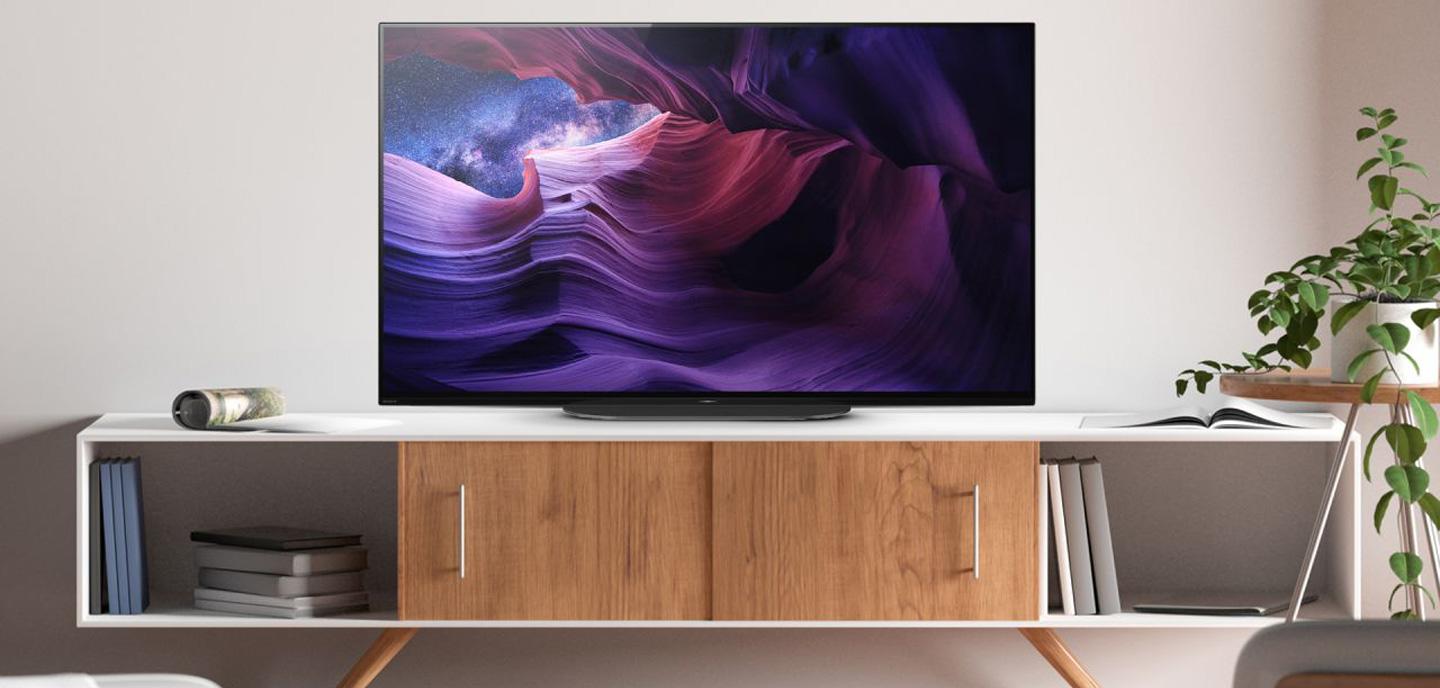 A 48 Inch Screen that's Ideal for Gaming
The first point of note about the Sony A9 is the 4K Ultra HD OLED screen with HDR that offers some of the most vivid pictures you'll find out there. According to the manufacturers themselves, it's an ideal option for Playstation owners, as the vibrant images it creates are the way to make those game titles feel extra-real and extra-immersive.
One of the reasons that the pictures the A9 produces are so vivid is the OLED pixel contrast booster which analysis image data to create intense contrast through the use of peak brightness and pure blacks. To fully understand what we mean, you really need to sit in front of one for yourself!
Audio & Visual Performance in Perfect Harmony
Another impressive thing about the A9 is the way that the sound comes from screen thanks to Sony's Acoustic Surface Audio technology. Whether playing console games or watching the latest blockbuster movie, this technology adds to the realism, as when someone speaks it seems to come directly from their mouths!
When combined with Dolby Atmos, the audio will also come at you from the sides and above, so that you literally feel like you're being immersed in multi-dimensional sound. You'll hear objects moving all around you and though you know you're not, you'll feel like you're in the content you're enjoying.
Well Connected For External Content
There has been some uncertainty about how compatible the A9 in terms of connectivity and what specs the TV has for HDMI ports. Well, we're delighted to be able to tell you that this TV is well-stocked and comes with 1 x HDMI 2.1 (eARC) and 3 x HDMI 2.0b's, so you're unlikely to feel restricted, whatever it is you're doing.
However, if you want to get the full HDMI 2.1 experience, complete with a Variable Refresh Rate (VRR) performance, we would recommend opting for the XH9005 series. That said, the A9 is none too shabby itself.
The Simply Electricals Verdict
In our opinion, the 48″ KD48A9BU TV is a great investment for any home, as it ticks all of the boxes in terms of sound, audio and connectivity. Sure, if you're at the serious end of the gaming spectrum, you might want to consider higher-performing models, but for general use, we can't fault it.
For latest pricing and product information click here.