They've landed…Sony Bravia TVs with in-built YouView
An important customer update brought you by Simply Electricals.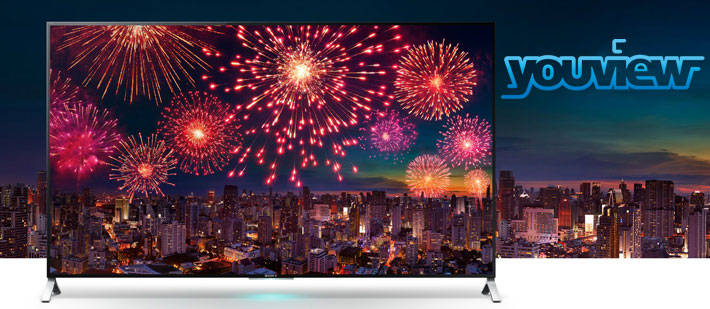 We've known they're on their way for a little while now, but finally they're here!…well, nearly. Tomorrow (November 4th 2015), Sony's Bravia TV range will come with the live and catch-up TV platform, YouView built in. A software update will equip each and every one with the functionality of a YouView box for your viewing please.
That means:
Access to your favourite TV shows without an external box or messy wires
Programming with no subscription fee whatsoever (Apart from your TV licence)
7 day catch-up TV via BBC iPlayer, All4, ITV Player and Demand 5.
The perfect mix of live and on-demand TV
Multimedia Functionality
Sony Bravia 4K TVs are already brimming with features, thanks to their Android menu system. Allowing access to not just TV, but also music, photos, games, apps and more.
Add in the new YouView facility and you have yourself everything you could need for a complete home entertainment system. All you need do is switch it on and you're away!
Trailblazers
Sony are the first in the UK and Ireland to include this catch up functionality into their TVs and it represents a coup for a brand that is already creating the best 4K TVs on the market in 2015. Our staff at our Bolton and Rawtenstall stores certainly agree.
Models included
The update is coming to the entire Sony 4K UHD range, including the X94C, X93C, X90C and X85C lines, to name but a few. There are a number of Full HD models that are also getting the update.
Neat and Tidy
It is certainly worth repeating the fact that you can have all this at your fingertips without the need for external wires and boxes. What might seem like a minor advantage soon shows itself to the user when it's installed in the chosen place. Previously cumbersome set top boxes, wires and coaxial cables that invariably look a mess, are completely gone. Less mess, less dusting and more importantly, less cost.
For more information on the new Sony YouView integration or for a demo of the superb 4K UHD TVs we have in stock, then pop in and see one of our friendly experts in Bolton or Rawtenstall any time.
Happy viewing!