The Sony XD85 Series in Focus
In this article, we run the Simply Electricals rule over the Sony XD85 series, which makes up a large part of Sony's TV offerings for 2016.
Available in both black and silver and in 55″, 65″, 75″ and 85″ screen sizes, this range offers a wide gamut of Sony innovation to make your home viewing experience as good as it can be.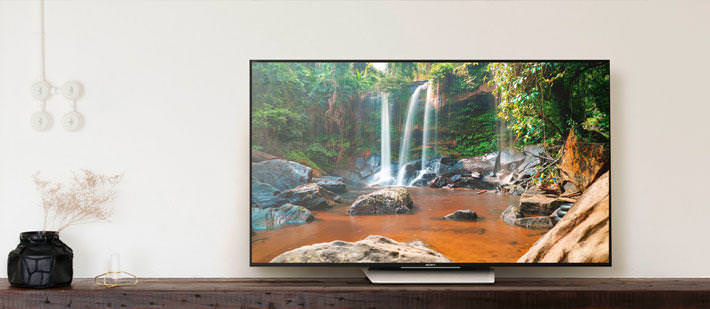 When looking in detail at the model numbers, you will see that model numbers ending in 99, such as the KD55XD8599BU, will be the black models and the ones ending in 77 e.g. KD55XD8577BU are the variants with a silver finish to them.
So, let's have a look at the range in closer detail
All of the models described above come equipped with the following:
4K High Dynamic Range – state of the art technology that produces unsurpassed clarity and brightness to your pictures
Triluminos Display – Sony's proprietary high quality, high clarity Bravia screens
Integrated Wireless LAN – allowing connection to the internet and access to streaming platforms, games and app stores, to name just a selection
Motionflow XR – Using XR800Hz MotionFlow technology rather than the XR1000Hz that the XD93 series uses, it provides a smooth, blur-free cinema like experience, which really comes into its own in fast moving scenes.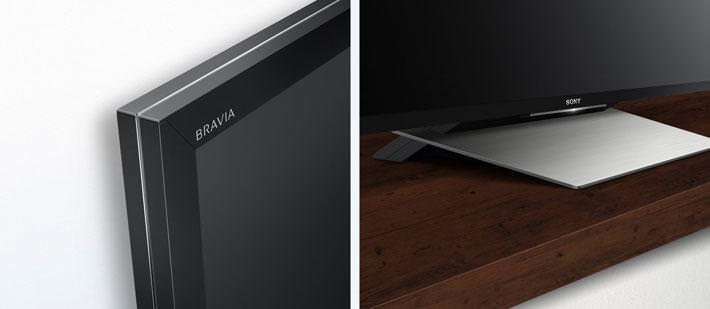 Clear+ Audio – Fine-tuned audio for immersive sound performance
LED Edge-Lit backlighting – For fine-tuning all pictures and providing refinements in lights and darks for realistic viewing
The X1 Processor – None of the above is possible without the workhorse of the Sony TV ranges, as this powerful processor seamlessly takes care of every calculation needed for top performance
Intuitive Operation
These Android-based TVs are as easy to use as any Android device, but you can also search through content using Sony's Content Bar, which lets you search through TVs, movies, apps and even offers suggestions based on your viewing habits. Not only that, but you can search content by saying what you want into your remote via voice search. All very futuristic, but available today.
All of the models contained within the XD85 range boast all of the tech shown above and apart from screen size and outer finish, they are almost identical in terms of capability and features.
The Simply Verdict
It is simple enough to summarise this range and what it offers to consumers. Every single model regardless of size and colour offers a superlative viewing experience and the fact that the top model offers the same as the entry model should be seen as a positive, in that you aren't penalised for purchasing a less expensive model from the line. So it's as simple as, the more screen you want, the more you pay. Either way, the experience is the same…technologically brilliant.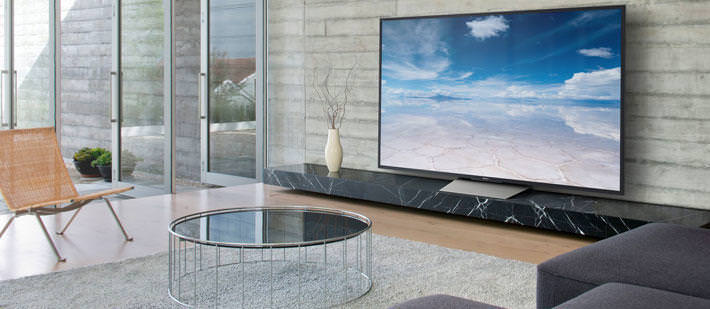 For more information on this range or any from our huge range of in store TV stock, come and visit us in Bolton or Rawtenstall any time. Our friendly, patient and extremely knowledgeable staff are more than ready to help.
Sony 2016 4K HDR Ultra HD XD85 TV Models: KD85XD8505BU, KD75XD8505BU, KD65XD8599BU, KD55XD8599BU, KD65XD8577BU, KD55XD8577BU,
What is an early detail look review? This is our first impressions of a piece of kit based on techical sheets or hands on in store with it. The is to give you some sense of what it's like and if it's worth investing in.
Watch the full video of this article right here.