Sony Reject New UHD Premium Labelling in Favour of Their Own 4K HDR tag for 2016
Read articles and literature relating to top end TVs for 2016 and you are bombarded with industry terms that include 4K, Ultra High Definition, High Dynamic Range, OLED, LCD and LED, to name but a few. At Simply Electricals in Bolton and Rawtenstall, our knowledgeable team know the ins and outs of all these terms, but we understand that it can get a little confusing.
The UHD Alliance
In an attempt to standardise these new technologies in a way that was clearer to the general buying public, the UHD Alliance (A group of industry experts from the broadcasting, manufacturing and film-making sectors) formulated the UHD Premium logo to show which TVs met their tech standards of brightness, contrast and picture quality to obtain the prestigious badge.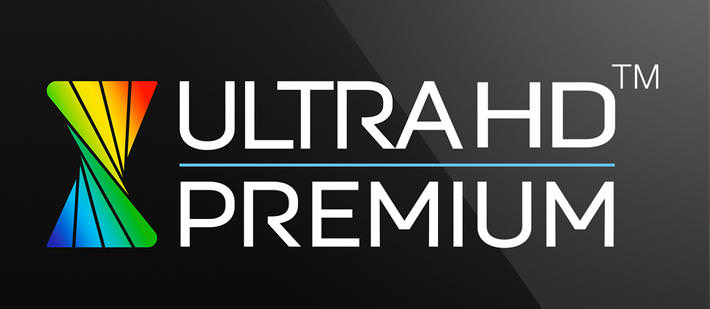 Sony Issues
'ÄúGreat" you might say, but not so, should you ask Sony. Sony believe that the UHD Premium label is too restrictive. Rather than just being a 'stick in the mud', there is a valid reason for this stance.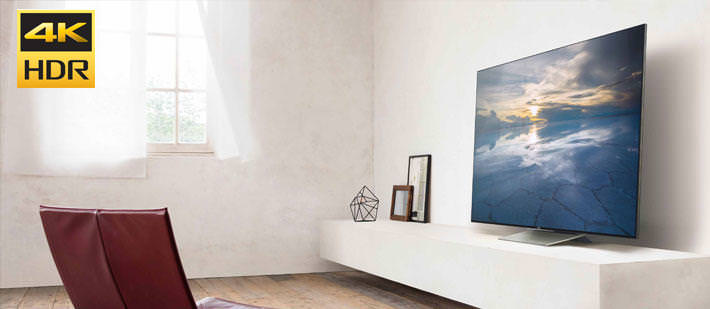 The tech bods at Sony decided that the UHD Premium was too restrictive and didn't sit well with their range and opted to have their own 4K HDR labelling. The reason being that most of their 2016 range easily exceeded the required standards for the UHD Premium accreditation (in some cases offering twice the required tech), but some of the models that supported 4K and HDR didn't necessarily meet all of the other spec requirements.
Sony Clarity
The Sony 4K HDR logo is as simple as it can possibly be, as any model displaying it, will have the required amount of pixels for 4K and will support the brand new High Dynamic Range requirements for colour, contrast and brightness.

Far from trying to remain unclear in a complicated marketplace, this is Sony's attempt to make it as simple as possible for consumers to know what they're getting. Sure, there are other factors to consider when deciding which TV is perfect for your needs, but as the availability of 4K and UHD content is growing every day, you know that you are ready to make the most of it with your new Sony 4K HDR TV.
For more information on UHD Premium, Sony's 4K HDR label and all things high definition, why not pop into our Rawtenstall or Bolton stores for a chat with one of our friendly experts. They have the knowledge, patience and expertise to find you exactly what you're looking for.
We look forward to guiding you into the amazing new wave of High Definition TV technology.
* Sony 2016 4K HDR Ultra HD TV Models: KD75XD9405BU, KD65XD9305BU, KD55XD9305BU, KD65SD8505BU, KD55SD8505BU, KD85XD8505BU, KD75XD8505BU, KD65XD8599BU, KD55XD8599BU, KD65XD8577BU, KD55XD8577BU
Watch the full video of this article right here.