For those who enjoy more than just an espresso, a milk frother is a necessity. They can make a great addition to any kitchen, but are especially great for creating perfect Lattes and Cappuccinos.
Read on to find out which type of milk frother is right for you.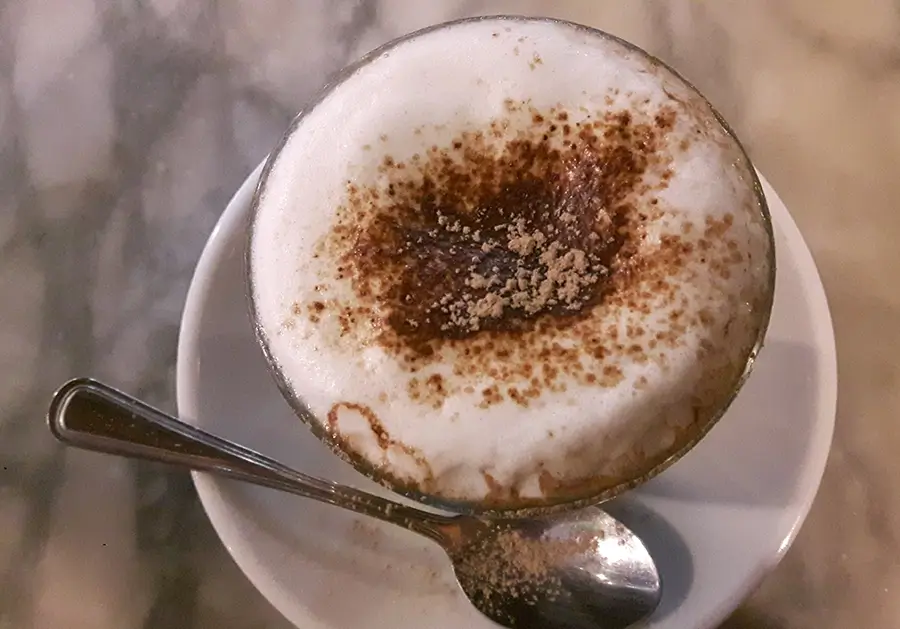 What is a milk frother?
A milk frother is a device used to create a froth, or "foam", by aerating the milk.
They are often used in the making of different types of coffees, such as cappuccinos and lattes, and can come connected to your coffee machine or as a separate device.
Depending on what type of frother and milk you use, you can achieve a different thickness of froth to enjoy infused with an espresso.
Manual Milk Frothers
Manual milk frothers, or hand pump frothers, do not run on any batteries or power supplies. They are usually constructed of a perforated mesh plunger, a steel or glass jar and a lid.
Simply add your milk, either hot or cold, and move the plunger rapidly up and down. This movement aerates the milk, resulting in a smooth and velvety foam.
Hand Milk Frothers
A handheld milk frother is either powered by batteries or charged via a USB and inserted into the milk to be frothed.
All you need to do is put the coil whisk of the hand frother into milk, turn it on, and let the machine do all the work for you.
Usually, hand frothers will froth your milk in up to 20 seconds.
Built in Milk Steam Wand Frothers
Espresso machine milk wands are ideal for any coffee enthusiast. Steam wands create micro bubbles in your milk, creating an extra velvety and smooth froth.
The wand is used for both frothing and steaming the milk, meaning you can achieve cafe quality coffees in the comfort of your own home.
However, milk wands usually take a bit of practice to master.
How do milk frothers work?
Frothers work by forcefully spinning the milk via a coiled whisk to create tiny air bubbles. Steam wands work by pushing steam through the milk to also create air bubbles, as well as heating up the milk.
They can be used with a variety of different milks, although some milks tend to froth better than others.
Usually, whole milk produces a creamier foam when frothed, giving more body to your coffee. Non-dairy milks can also be used, but they tend to result in quite thin froth.
How do you clean a milk frother?
Depending on what type of frother you use, you will need to wash it a certain way:
Manual Milk Frothers
Manual milk frothers are relatively easy to clean as every component can be put in the dishwasher or sink.
Simply separate each component and either place them into the dishwasher if they are dishwasher safe, or put them in warm soapy water.
If you are hand washing them, be sure to use a non-abrasive sponge as the surface may scratch the linings.
Once washed, remove any excess soap and leave to air dry.
Hand Milk Frothers
Since hand milk frothers contain batteries, you should only be washing the metal whisk. In a glass or mug, mix warm water and vinegar, and then stand the whisk inside.
Leave this to sit for about 30 minutes, before carefully rinsing under a tap to remove any excess vinegar.
Built in Milk Steam Wand Frothers
To clean a built-in steam wand, fill your milk frother jug with a mixture of either water and vinegar or water and a descaling liquid.
Place your wand inside the jug and leave to sit for 30 minutes. Once it has sat for a while, pour away the water mixture and rinse the jug.
You should also wipe over the wand using a wet soft cloth or equipment wipes.
The benefits of using a milk frother
There are many benefits to using a milk frother, especially if you want to experience a cafe standard coffee at home.
Other benefits include:
You can make a variety of different coffees by frothing or steaming the milk differently.
Foam is thickened in as quick as 30 seconds.
They are easy to use, especially hand milk frothers.
They are cheap to buy, hand milk frothers can be as cheap as £1.50.
Quick and easy to clean.
Can be used for other kitchen tasks.
The best milk frothers
The Best Manual Milk Frothers
The Bodum 1446-01 Latteo Milk Frother is a great manual milk frother at a very reasonable price. It is made from heat resistant borosilicate glass, meaning you can easily heat your milk in the microwave before frothing. 
It also has a silk plastic lid with a deep rim to prevent foam from escaping through the spout while you foam your milk, and is fully dishwasher safe.
The Best Hand Milk Frothers
The PowerLix Milk Frother Handheld Whisk is a small but powerful device, with 19,000 rotations per minute, meaning your milk is frothed in no time. 
It is also battery operated, meaning there is no need to worry about charging it between making your coffees. It also comes in a variety of colours, perfect for any aesthetic.
The Best Built in Milk Steam Wand Frothers
The De'Longhi Magnifica S is one of the most affordable bean-to-cup coffee machines with a great built in milk steam wand. The wand combines steam, air and milk to produce a rich and creamy froth, perfect for cappuccinos or lattes.
It also has a collar around the steam wand that allows you to flick between plain hot milk and frothy cappuccino modes. All you need to do is press a button and place the wand into the milk frother jug.