Thanks to their convenient, quick and space saving machines, Tassimo coffee machines are a must have kitchen appliance.
Below you'll find our buying guide to help you choose which Tassimo machine is right for you.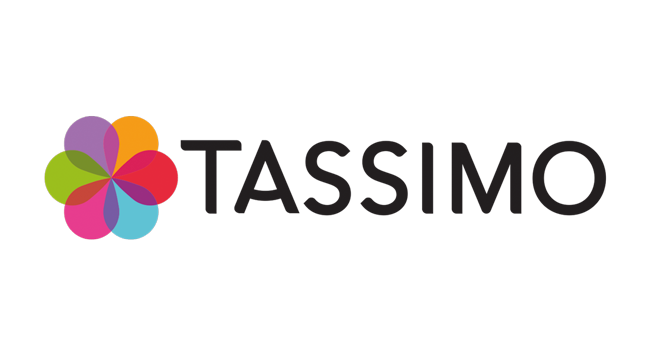 About Tassimo coffee machines
Tassimo, created by Bosch, is famous for its high quality and innovative designs which allow users to have perfect coffee at the touch of a button.
Their machines are smart, compact and incredibly easy to use thanks to the creative Intellibrew technology which uses barcodes to create the perfect cup of coffee every time.
Do they make Tassimo coffee machines anymore?
Tassimo currently has five different models to choose from, with each model coming in a selection of different colours.
However, it doesn't appear that Tassimo are expanding their line anytime soon, with some models being discontinued from the US and the line being pulled completely from Canada.
What coffee pods are compatible with Tassimo machines?
Tassimo's pods, known as T DISCS, are the only pods which are compatible with Tassimo machines. However the pods come in a wide range of flavours, with over 80 different drink varieties from 15 different brands.
Some popular brands include:
Cadburys
Kenco
Costa
L'or
Jacobs
Tassimo also has their own collection of coffee shop pods which feature flavours like chai and coconut lattes.
Which type of Tassimo coffee machine do I need?
Since all Tassimo machines use the T DISC pods, creating a wide range of different drinks, the type of Tassimo machine you need will purely depend on:
Your own aesthetics
The quantity of drinks you wish to make
How much personalisation you need
The main differences between Tassimo machines are the exterior design, water tank size and level of customisation and personalisation you have over the coffee making process.
Each Tassimo machine comes in a variety of different colours, so you can pick your favourite style to match your home.
Are Tassimo coffee machines easy to operate?
Tassimo machines are incredibly easy to use thanks to the simple setup and overall design.
Simply ensure that the water tank is full, choose a pod and load it into the machine's disc compartment with the barcode facing down and then firmly close the lid, ensuring it's shut. All you need to do now is have a cup ready underneath and press the start button.
Tassimo machines are arguably one of the easiest and most user friendly on the market.
Do Tassimo coffee machines grind coffee beans?
No, Tassimo machines are solely used for pods and so there is no need for the machines to grind coffee beans.
Can you use ground coffee in Tassimo coffee machines?
Whilst you can't use ground coffee the same way you can in an espresso machine, there are some custom T DISCS available which can be refilled and used in your Tassimo machine.
These refillable pods do have barcodes, meaning they are compatible with each machine; however, you will only be able to pull through black coffee.
Pros and cons of Tassimo coffee machines
Simple push button operation
Tassimo machines are perfect for coffee drinkers who don't want the fuss of complicated machines thanks to the easy one-push operation system. The design of Tassimo machines is incredibly user friendly, and ideal for those who want quick and great tasting coffee in the comfort of their own home.
There is almost no warm up time either, delivering a hot cup of coffee from cold water in the space of a minute.
Convenient design
Every Tassimo machine is compact in design, making them the perfect addition to even the smallest of kitchens. They also only require one plug, meaning you can move it wherever you wish as and when you want.
The different models also come in a selection of colours, meaning you will always be able to find a machine which suits your aesthetics.
Limited to Tassimo pods
Unfortunately, when you buy a Tassimo machine, you also have to buy the compatible Tassimo pods to go with it, which aren't always the cheapest.
As we've mentioned, you can buy refillable pods but you are limited to the variation of drinks created with these.
The best Tassimo coffee machines
The Tassimo by Bosch My Way 2 coffee machine is ideal if you love Tassimo coffee but would prefer your coffee to be longer, stronger and hotter.

This machine has settings allowing you to alter the drink settings each time you brew, and if you find a combination you love, you can save it as a favourite so you don't have to toggle the settings each time.
A downside to this machine is that it does tend to splutter towards the end of the brewing process, which can be a common fault with pod coffee machines.
The Tassimo by Bosch Vivy 2 is a great little machine if you struggle for countertop space since it can easily fit below kitchen wall units, measuring just 16.9 x 31 x 25.1cm. Despite its size, it still packs a punch and can hold larger mugs and produce warm, frothy milk without the need of a separate frother.
However, there are a few compromises you need to consider with this machine. Since it is on the smaller side, the water tank only holds 700ml and it is slightly awkward to get to.
The Bosch Tassimo Happy Multi-Drink Single Serve Coffee Maker is a great choice for those who don't want the standard black coffee machine. Although you can still get this machine in black, grey and cream shades, you can also purchase a glossy purple or red shade.
This machine is fairly compact and like the Vivy 2, it does only have a 700ml water tank, but there are options for adding extra water while brewing or stopping the brewing early.

The Tassimo by Bosch Suny coffee machine is ultra convenient as it doesn't even require a push of a button to start brewing. Simply put the pod into the machine, close the lid and the brewing process will start automatically.
Unlike other machines, the Suny doesn't have an automatic turn off feature, meaning it isn't as eco-friendly as it could be. Many users have also noticed it produces a large amount of steam whilst brewing, which can cause damage to kitchen cabinets and surfaces.