Lavazza produces great tasting, high-quality coffee, but did you know their coffee machines are just as good?
If you're looking to invest in a new Lavazza coffee machine for your home, keep reading to find out which machine is right for you.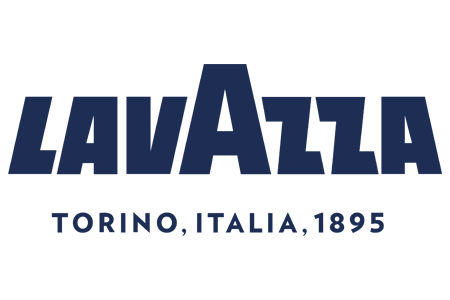 About Lavazza coffee machines
If you're looking for a coffee machine that will add style to your kitchen, a Lavazza coffee machine may be the perfect option for you.
The Italian brand has been producing coffee machines for decades, with each machine being packed full of innovative features at an affordable price.
Can you use any coffee pods in a Lavazza machine?
Lavazza machines are designed to be used with their own specific shaped pods, meaning you can't use other pods such as Nespresso or Tassimo.
However, there are refillable pods you can purchase online which can be filled with your own ground coffee. If you are going to purchase refillable pods, be sure to check they are compatible with your Lavazza machine as you may end up with poor tasting coffee or damage to the machine.
Do Lavazza make their own coffee?
Yes, Lavazza do make their own coffee, with beans coming from countries such as Brazil, Costa Rica, the US and Mexico.
When you purchase a Lavazza coffee machine, the coffee in the pods you use contains Lavazza's own coffee blends.
Which type of Lavazza coffee machine do I need?
Every Lavazza coffee machine is a pod coffee machine, so which type you choose will depend on the specific requirements you desire, as well as the general aesthetics.
In general, Lavazza coffee machines all feature the same innovative technology designed to produce high quality cups of coffee. However, there are differences between the water tank sizes, the customisation options, additional features such as milk frothers and the general exterior appearance.
Are Lavazza coffee machines easy to operate?
Thanks to the simple operation process, Lavazza coffee machines are incredibly easy to use.
With just one push of a button, you can produce consistently great-tasting coffee whenever you want.
Some machines even feature a stop and go feature, allowing you to control the dosage of your coffee.
Do Lavazza coffee machines grind coffee beans?
No, since Lavazza only produces pod coffee machines, there is no need for them to grind coffee beans.
Can you use ground coffee in Lavazza coffee machines?
Whilst you can't use ground coffee in a Lavazza machine the same way you can with an espresso machine, Lavazza does sell their own ground coffee.
This means if you wish to purchase refillable pods you can simply fill them up with the same great tasting coffee. However, you should be aware that the grind size of the coffee can affect the overall taste and quality of your drink.
Pros and cons of Lavazza coffee machines
Aesthetics
One of the main reasons many coffee drinkers love their Lavazza machine isn't just because of the taste of the coffee, they also love how the machine looks on their countertop.
Their machines come in a variety of different styles and colours, meaning you'll have no issue finding one to suit your personal taste.
Innovative
Lavazza is known for their innovative products which are made with the user at the forefront.
Their machines are incredibly user friendly, meaning no matter whether you're completely new to the world of coffee, or you're a coffee expert, you'll still be able to experience the same great tasting coffee.
Price
A downside to Lavazza machines is that they are on the slightly pricier side compared to other machines on the market.
Although some may say the price is reasonable for the quality you get, others may suggest there are other products out there that are just as good, if not better, for a more affordable price.
The best Lavazza coffee machines
One of Lavazza's newest creations, the Lavazza A Modo Mio Voicy Espresso Coffee Machine, comes with a built-in Amazon Alexa, known as Voicy, which you can ask to make your favourite coffees. 
Once you've put your coffee pod into the machine, simply ask Voicy for a coffee like you would in a cafe. You can even benefit from all the other regular uses of Alexa such as smart home controls, voice assistance, music, weather and much more. You also have the option to control your coffee brewing with the Lavazza app.
Many users with this machine have stated that the actual coffee the machine produces tastes great, but the biggest annoyance seems to be with Voicy and the regular issues you may face with voice assistant devices.
The Lavazza by Smeg A Modo Mio Espresso Coffee Machine is undoubtedly a great addition to any kitchen thanks to the timeless design of Smeg. 
There is not much that can go wrong with this simple pod espresso machine since Lavazza provides great tasting pods and the machine brews for the optimum time. 
However, if you are looking for a machine which can make more than just espressos and lungos, this is not the machine for you. You are limited to these two drinks with this machine, and for the price it's fair to say you could buy a cheaper option which produces a wider drink selection.
Lavazza's A Modo Mio Deséa Coffee Capsule Machine allows you to enjoy 5 different milk based coffees and 4 different coffee sizes at just the touch of a button. 
This machine is compatible with the Lavazza A Modo Mio coffee pods and has a maximum capacity of 10 pods, which move forward as the ones at the front are used. 
This simple and easy to use machine is a fan favourite thanks to its simple interface and great tasting coffee. There really aren't many nuances with this machine other than the fact if you use your own mugs and cups, they may not sit properly on the drip tray.
The Lavazza A Modo Mio Jolie & Milk Coffee Machine provides you with a modern espresso machine with an integrated milk frother for perfect lattes and cappuccinos every time. 
You don't need to worry about frothing the milk yourself as this machine does all the hard work for you, all you need to do is pour the milk over your coffee.
If you'd rather your milky coffee comes out of one pod, then you may be better choosing the Deséa coffee machine, as you won't have to worry about filling up the milk frother.
The Lavazza A Modo Mio Idola Espresso Coffee Machine is playful in design, yet packs a punch when brewing your coffee. This quiet machine brews espresso, lungos and ristrettos, making it ideal for those who love a shorter, stronger coffee. 
It also features 4 different preparation techniques with a temperature boost option too. 
However, a common complaint with this machine is that the pods appear to be quite expensive, so you may need to shop around to find a good deal.