If you're looking for a new commercial coffee machine, no matter what your business is, you may be overwhelmed by the amount of choice out there.
In this guide, we will outline what to consider when you're looking for a commercial coffee machine, as well as our top picks.
How do I choose a commercial coffee maker?
Before choosing a commercial coffee machine, there are a few questions you should ask yourself:
Will a trained barista be using the machine, or will you need to train new members of staff?

What will the demand be, and will it peak during certain hours?

Will you need specific types of coffee?
What is the best coffee machine for a business?
If you have plenty of space in your coffee shop or you expect a lot of customers, you should consider purchasing a bigger or even multiple espresso machines to meet the high levels of demand.
However, if your shop is on the smaller side or located in a less busy area, it may be a better idea to purchase smaller or fewer machines. We suggest starting your business with fewer machines, and upscaling as and when you need to.
Depending on how many espresso shots are drawn daily, you may need to adjust your coffee machine as your business grows.
Considerations when buying a commercial coffee machine
You will need to consider a number of factors when it comes to purchasing your commercial coffee machines.
Your budget
Your budget is something you should outline before looking at commercial machines. Ideally, you should set yourself a budget and then begin your search for the perfect coffee machine.
There are a number of different makes and models out there at various price points, so you should be able to find a suitable machine.
Renting, leasing or purchasing
It's worth considering whether you want to rent, lease or outright purchase a commercial machine. Many people assume buying outright would be the best choice to make, however, there are also benefits to leasing and renting.
Renting and leasing will provide you with flexibility when you wish to upgrade, whereas buying outright will mean the machine is yours to do what you want.
Read our full guide to renting, leasing and buying commercial coffee machines.
Capacity
Ideally, you should look at the amount of coffee you make on a day to day basis. If you sell a large amount of coffee, you will need a coffee machine that can keep up with the demand.
If your cafe isn't as busy, is it worth buying a large coffee machine which isn't being used to its full potential?
Speed
If your cafe is busy, it's important you have a coffee machine that can keep up with the demand of customers.
Investing in a larger coffee machine with three or more group heads is a good idea, especially as your customer base begins to grow.
Aesthetics
How you want your coffee machine to look is completely up to you and the design you have in your business venue.
You may want to look for a machine that blends in or one that stands out completely. 
Best commercial coffee machine brands
Best for small businesses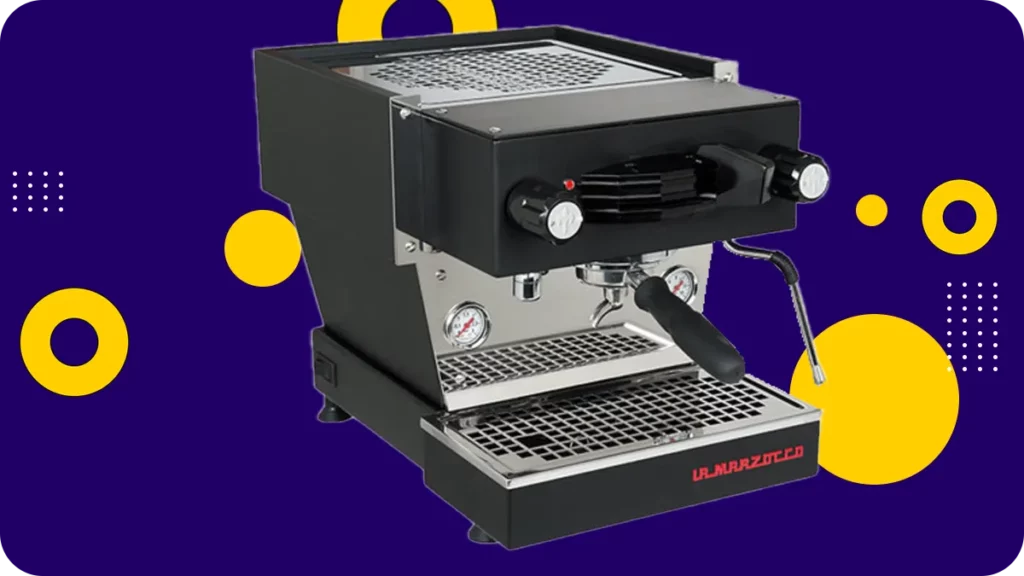 The La Marzocco Linea Mini Black coffee machine is a kitchen sized version of their linear classic, ideal for small businesses which do not require a large machine.
It has a semi-automatic panel, making it user friendly for the least experienced coffee machine users.
Best for large businesses
The La Marzocco KB90 2 group coffee machine is designed specifically to optimise the workflow of baristas in busy environments. 
It features two separate groups heads with independent boilers to optimise the temperature individually.
Best for aesthetics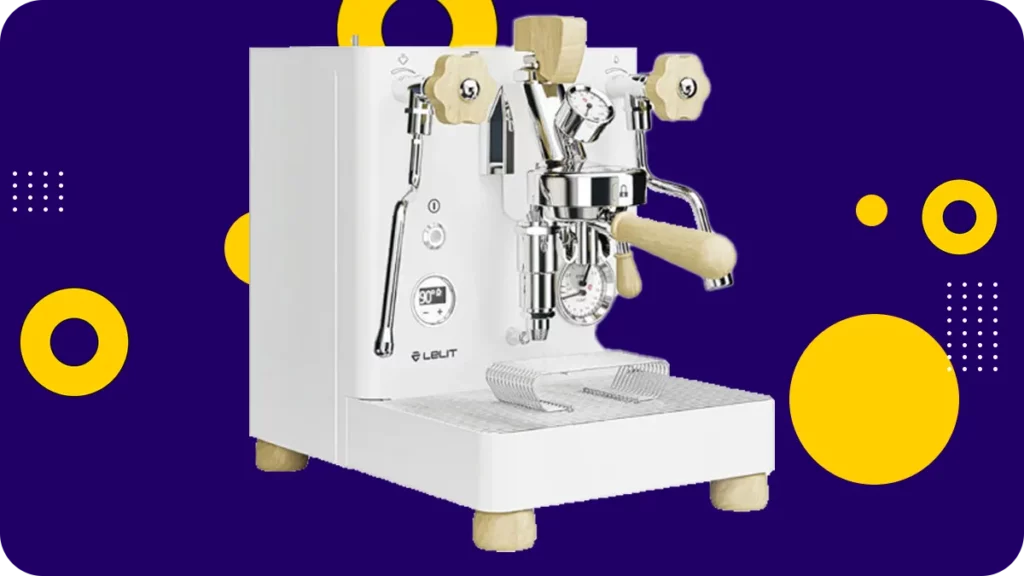 The Lelit Bianca PL162T-EUCW White coffee machine is beautifully designed, and incredibly functional for baristas to use. 
It features a patent panel system, allowing for manual water control as well as luxurious wooden features.
Best for price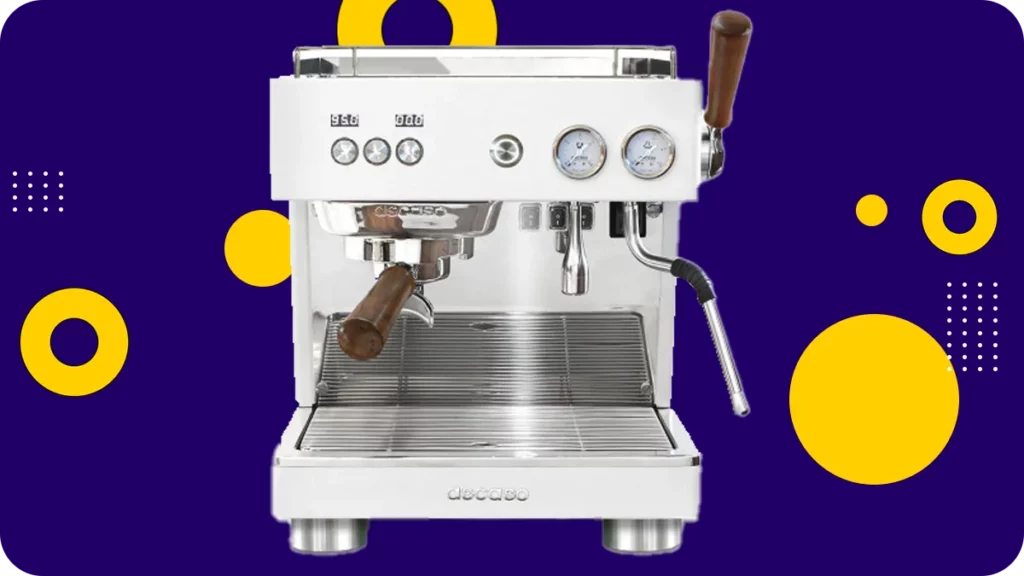 The Ascaso Baby T Plus Coffee machine is a professional espresso machine that is small enough to be placed just about anywhere. 
The Baby T technology features T Technology that offers thermal stability and a high level of efficiency, ideal for mildly busy environments.