Bose has such a good reputation that you're guaranteed quality no matter the product. Still, when it comes to Bose Smart Soundbars, you have plenty of options to choose from.
So, why does Bose have so many Smart Soundbars? Some of their Smart Soundbars are designed for entry-level audiophiles, while the more advanced models are for more advanced listeners. Some are made to create surround sound, while others are made for stereo. Some can be augmented with other Bose devices, while others cannot.
The features included reflects the price differences of Bose Smart Soundbars. The price range goes from £449.95 right up to £849.95.
In this review, we'll take a comparative look at all the Bose Smart Soundbars currently on the market. In doing so, we'll determine what we believe to be the best product.
Which Is The Best Bose Soundbar?
We believe the best Bose soundbar is the Bose Smart Soundbar 700. However, personal preference should determine your decision.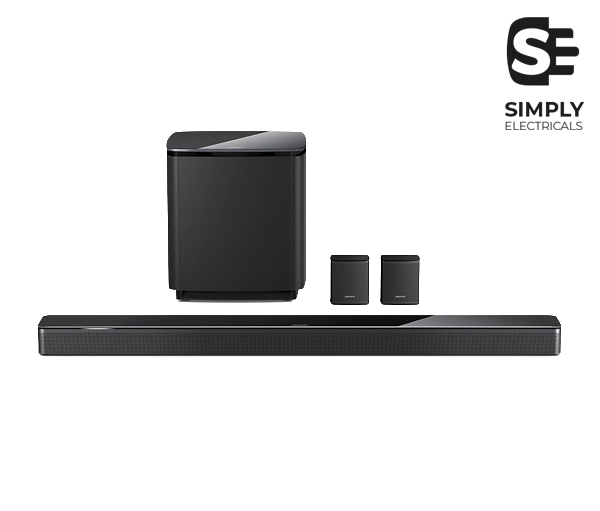 We believe the Bose Smart Soundbar 700 to be the best Bose TV speaker because it offers nearly all the premium features found in the Soundbar 900 model. Plus, it's sold for over £100 less at full RRP.
It's a step up from the Bose TV speaker models below it because it's compatible with surround sound devices. It also provides ADAPTiQ room correction and Dolby Digital. It even features a premium tempered glass top – just like the 900 model!
The only things the Bose TV speaker 700 cannot provide are Dolby Atmos and some other minor sound features. For this reason, we'd say it's the best model overall.
The Different Models of Bose Soundbars
As of 2022, there are 5 Smart Soundbars available from Bose. The number doesn't reflect their release order and, therefore, also does not reflect improved quality. For example, the Bose Smart Soundbar was released in September 2021. The Smart Soundbar 600, on the other hand, was released in October of 2022.
It is assumed that Bose will continue to release models in this random order in the future. We can expect Smart Soundbar 200 and 800 in the coming years. However, let's focus on and review the models currently available on the market:
Bose Smart Soundbar 300
Width: 67cm
Price: £449.95
Connectivity: HDMI, Optical, Wi-Fi, and Bluetooth
Channels: 3.0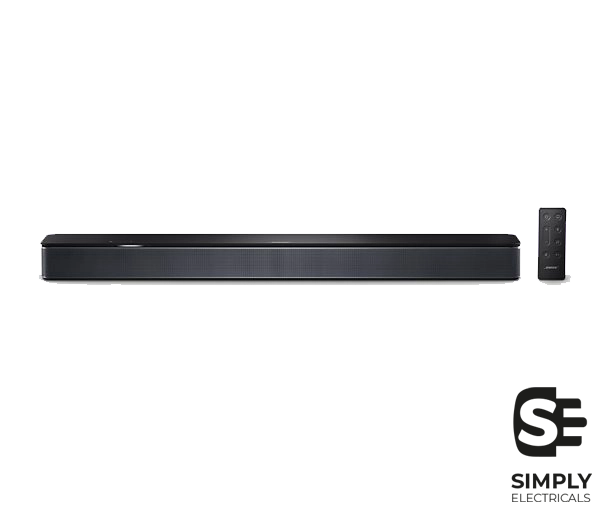 If you're not an audiophile, the Smart Soundbar 300 will fit your needs. It's not the best in terms of sound, but it does provide a decent level of bass, thanks to the v-shaped sound. Voices and instruments are also picked up and reproduced clearly. This makes both listening to music and watching movies a comfortable experience.
Although it doesn't offer a room adjustment feature, this Bose TV speaker does let you control the treble and bass. Allowing you to adjust the speaker somewhat to match the acoustics of your room. However, not as much as other Smart Soundbar models.
Its biggest drawback is that it does not support Dolby Digital sound, unlike other Smart Soundbar options. That being said, it's fully compatible with Bose Surround Speakers and Bose Bass Modules. Once fully connected, you can create just as good sound quality as other Smart Bose Soundbars.
Its biggest plus point is its scale. At just 67 cm, the width of this tiny speaker allows it to sit comfortably in most set-ups. Its second biggest plus point is its price – this is the cheapest Smart Soundbar you can buy!
Bose Smart Soundbar 500
Width: 80 cm
Price: £454.95
Connectivity: HDMI, Optical, Wi-Fi, Airplay 2, and Bluetooth
Channels: 3.0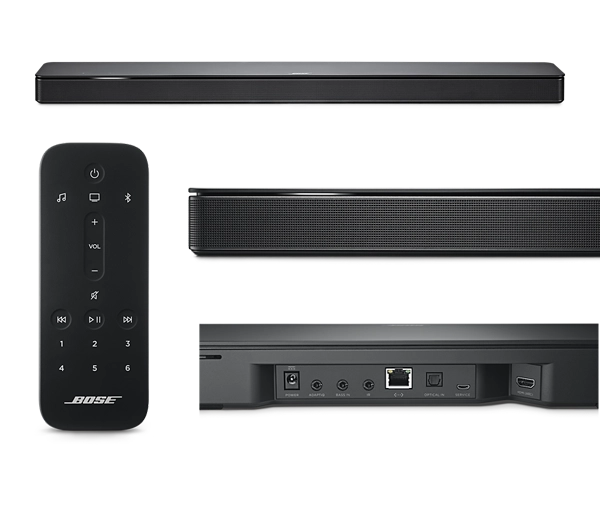 Released back in 2018, the Smart Soundbar 500 was one of the first-ever smart TV speakers on the market. While it still holds up as a decent speaker, it does have more limited features in comparison to the other, newer models. Specifically, it lacks Dolby Atmos and virtual surround sound.
Measuring 80 cm wide, it's one of the longer sound system bars available from Bose. This length allows it to produce loud sounds without creating any distortion. Although, you might hear some degree of distortion when listening to tracks that are heavily bass-driven.
Generally, the bass quality is good. If you like entertaining friends with music, this Bose TV speaker will provide it. You could describe this Bose TV speaker as mid-range in terms of sound – not too good, but not too bad either!
However, although loud, the music isn't exactly distinct. By this, we mean it's difficult to separate individual instruments. For this reason, we'd recommend it more for streaming services rather than music listening. However, for the casual music listener, these speakers will suffice.
Bose Smart Soundbar 600
Width: 69.4 cm
Price: £479.95
Connectivity: HDMI, Optical, Wi-Fi, Amazon Alexa, and Bluetooth
Channels: 3.0.2
We think the Bose Smart Soundbar 600 is great because it offers premium features for a reasonable price. Although not massively more expensive than the 300 and 500 models, this Bose TV speaker can deliver so much more. It can give you the best of Dolby Atmos and Dolby Digital, which takes your home listening experience to the next level.
Adding this Bose TV speaker to your system will make your movie-watching more immersive and atmospheric. All music genres are crystal clear on this model, and you can certainly pick out individual instruments.
Another huge benefit of this Bose Smart Soundbar is its scale. At just 69.4 cm in width, it's barely bigger than the Bose Smart Soundbar 500. This should allow it to fit snuggly on a standard TV stand or cabinet.
The main drawback of this model is that it can't quite get the low bass tones right. The second drawback is it can only go so loud. These two drawbacks are especially true in comparison to the 700 and 900 models, which can both go much louder. However, you could easily hook it up to a Bose Bass Module and Bose Surround Sound speakers to improve the bass and volume.
Bose Smart Soundbar 700
Width: 97.8 cm
Price: £799.95
Connectivity: HDMI, Optical, Wi-Fi, Bluetooth, Amazon Alexa, AirPlay 2, HDMI-ARC
Channels: 5.1
The Bose Smart Soundbar 700 arguably delivers the best audio of all the Bose TV speaker models. The high-quality speaker drivers in the 700 model truly drive the sound to another level. The speaker drivers feed into the wrap-around metal grille, which sends audio flying to all corners of your room.
Sound settings can be controlled comfortably from the personalised Bose Music App. Plus, connectable to everything from HDMI-ARC to Amazon Alexa, this Bose TV speaker certainly offers optimum connectivity.
A limitation of this Bose TV speaker is that it cannot support Dolby Atmos. However, it can support Digital, so a lively audio experience can still be enjoyed. Besides this drawback, the Bose Smart Soundbar 700 offers nearly everything the 900 does. The latter model doesn't necessarily utilise more advanced features than the 700.
For example, the Bose Smart Soundbar 700 boasts ADAPTiQ room correction. Like the 900, the 700 Bose TV speaker can also be expertly adapted to any room – no matter the shape or size.
Bose Smart Soundbar 900
Width: 104.5 cm
Price: £849.95
Connectivity: HDMI eARC, Optical, Bluetooth, Wi-Fi
Channels: 5.1.2
The Bose Smart Soundbar 900 is considered to be the best Bose TV speaker on the market. The design of this Soundbar tells you it's more premium than the others. With a glass panel that runs along the top, it definitely looks the most flashy.
Not just a good-looking Bose TV speaker, this is considered one of the best Bose Soundbars because it also sounds premium, too. One word to describe the sound is balanced. Low bass tones can be heard perfectly, and there's no noticeable distortion on louder volumes.
If you're looking for adaptability, the Soundbar 900 is compatible with almost all modern Bose products. This includes the latest Bose Surround Speakers and the Bose Subwoofer. When you combine all three of these products, you create the ultimate Bose setup.
The Bose Smart Soundbar 900 comes with a room correction feature (ADAPTiQ room calibration), allowing it to tune into the acoustics of your room. So, no matter the shape of your living room, you'll be able to get a premium sound reverberating off its walls.
Another smart feature is the TrueSpace analysis. This picks up on all non-Atmos sound and adds further depth to the audio.
The drawbacks of this product include the width and the price. It's a bulky piece of kit that has a significant price tag attached.
Our Choice for Best Value for Money: Bose Soundbar 600
Although the Bose Soundbar 300 is the cheapest option, we believe the Bose Soundbar 600 offers greater value for money. The key difference between the 600 and the 300 is that the 600 features Dolby Atmos. It's worth spending the extra cash for immersive sound. With Dolby Atmos, you can feel the sound and hear it.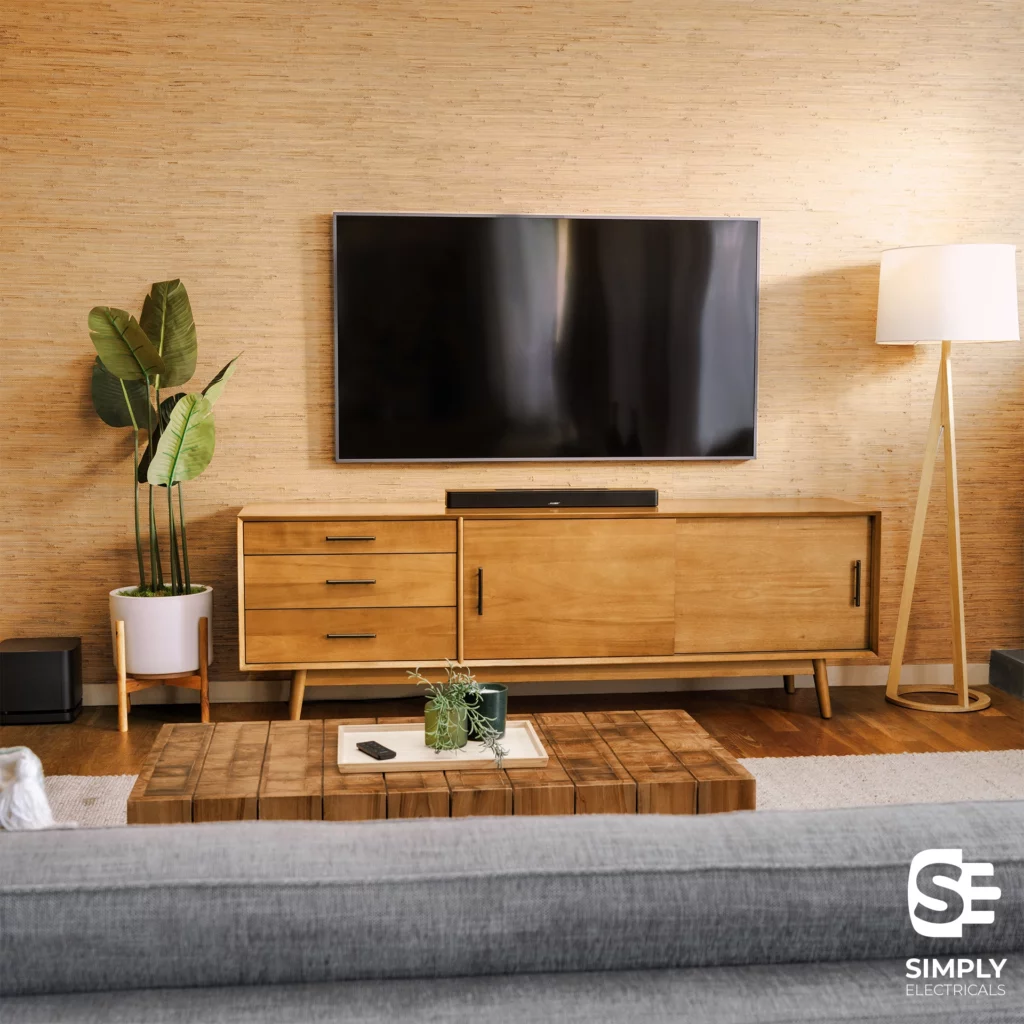 Plus, there's hardly any price difference between the two on the official Bose website. Even at full RRP there's only £50 between the Bose Soundbar 300 and the 600. Although you may find better deals elsewhere, the Bose website is a good reference point for general price differences.
For this reason, we'd say it's definitely worth the extra £50 to make your living room feel like a cinema.
What to Consider Before Buying a Bose Smart Soundbar
As we've already said, personal preference should determine your purchase choice. It's possible to pick out one that arguably has the best features and price. However, the purpose of buying a Soundbar is more important.
Before you purchase a Bose Soundbar, consider the following factors:
Size
Bose generally prides itself on offering a compact solution to home sound systems. However, this is not exactly the case with Bose TV speaker models. For example, the Bose Smart Soundbar 900 is almost double the size of the Bose 300. Consider your space – specifically, your TV stand – and take measurements before purchasing a Soundbar.
Sound
When it comes to Bose Soundbars, you can either go for Stereo or Surround Sound. Bose Soundbars that feature 2.0+ channels are stereo, while those that feature 5.1+ are surround sound. For the latter, you'll need additional Bose speakers to achieve the full surround sound experience.
Compatibility and connectivity
Just because it's a Bose product doesn't mean it can connect to all other Bose products. Not all Bose TV speaker bars connect with all Bose Wireless Surround Speakers. If you want to create a proper Bose ecosystem, you'll need to get smart speakers that connect to a separate subwoofer and other Bose components.
Before you buy, make sure that compatibility is possible. Make sure the Bose TV speaker you select is also compatible with Chromecast, Airplay, Alexa, or whatever you prefer to use.
FAQs
Are Bose Soundbars better than Sony?
Bose Soundbars are generally considered to be of better quality than Sony Soundbars. However, it really depends on what you plan on using your bar for. Bose offers better surround sound and Atmos power.
Which Bose soundbar is best for TV?
The best Bose soundbar for TV is the 900. Not only does it tune into the dimensions of your room, but it also uses Dolby Atmos to create a proper immersive TV and movie experience. However, the 700 model also creates an atmospheric TV-watching experience just lacking Dolby Atmos.
Final Thoughts
The current lineup of Bose Soundbars is undeniably impressive. There truly is a Bose TV speaker for all levels of audiophiles out there. In this article, we presented the main 5 that Bose has on the market currently. Each of these Bose TV speaker models provides wireless connectivity and quality sound.
However, if we were to pick two favourites they would definitely be the 700 and the 600 Bose TV speaker models. We'd choose the former because it offers nearly everything the 900 Bose TV speaker can, except it's cheaper. On the other hand, we'd go for the 600 because it's the best value for money out of all the Bose Soundbars.