Kitchens can be one of the main rooms used in the house after the living room, and because of this, it can easily become overloaded. 
If it isn't thought through well, it can easily become clustered, especially if the kitchen was already small to begin with.
How do you fit appliances in a small kitchen?
Appliances, before fitted into the kitchen, are marked up into a drawn-up floor plan. A floor plan is highly useful for any room within the house or any other building, but especially when it comes to maximising floor space in a small kitchen.
There are a few things that need to be considered with certain appliances, for instance the fridge, as it needs to be 2 inches away from any walls and also the oven or gas cooker, as it will need to be hooked up to the mains.
How can I save space in my kitchen?
A few cheap methods of creating extra gaps of space are purchasing things like hooks to put mugs on or using a cutlery tray. In doing this, it allows for more cupboard space for any other food or some smaller kitchen appliances.
Instead of saving space, you can make it. One of the draws within your kitchen could be turned into a slide out worktop, adding extra room for those busy days in the kitchen.
Maximise the space around certain appliances. For instance, if above your microwave there is free space, purchase small shelving units to add extra space.
Top space saving accessories for small kitchens
1. Stackable sets of kitchen equipment
A great way to save space is to purchase cooking and baking utilities, like pans and mixing bowls, in sets.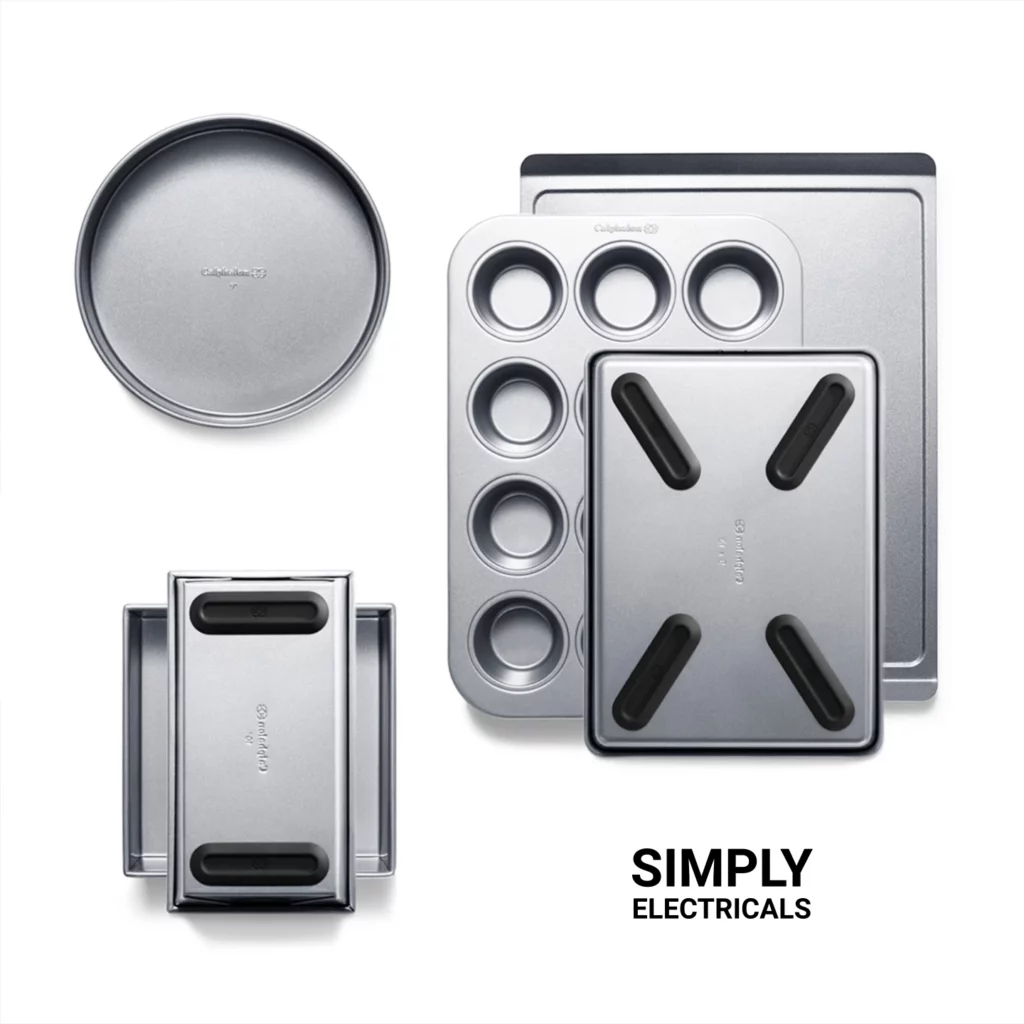 Calphalon Premier Nonstick
For example, the Calphalon Premier Nonstick 6 piece set provides you with all the pans you need while allowing them to be all piled up neatly together. 
Joseph Joseph Nest 9 Plus
There is also Joseph Joseph's Nest 9 Plus Food preparation set with five measuring cups, two mixing bowls of different sizes, a colander and a sieve. These 9 items don't need to be individually stored as they all compact down together like a russian doll.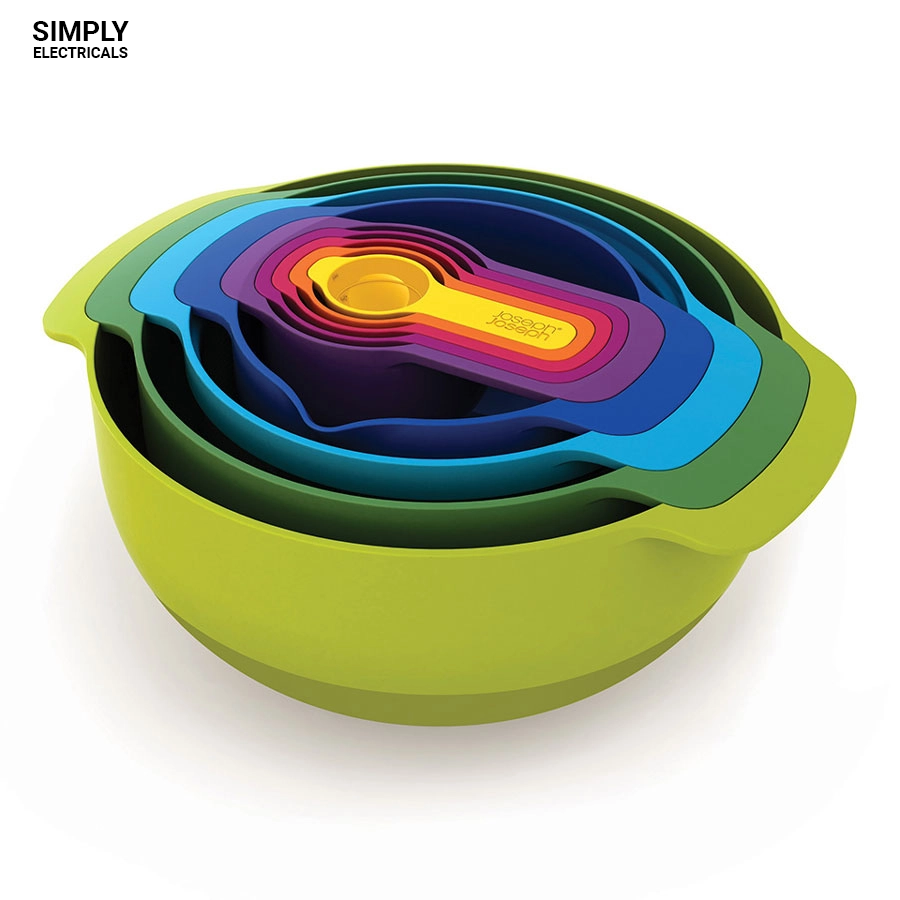 2. Extendable shelving 
When it comes to space around the sink, cleaning equipment like sponges, cloths, sprays and other kitchen cleaning products takes up large amounts. The space here could be saved with an extendable shelf underneath or around the sink area.
3. Stemware racks
A lot of households decide to use a cupboard for most of their glasses, including wine glasses and champagne flutes.
With glasses that have stems, they can be put away on a fitted stemware rack. These racks also give off a modern, professional and stylish look to your kitchen.
4. Over-sink chopping board
A great appliance to save space and time in the kitchen is a chopping board which is able to slide over the sink, allowing you to quickly rinse and chop at the same time, easily removing unwanted parts.