Samsung's One Near-Invisible Cable – Making Messy Wires a Thing of the Past
We've all experienced it – you buy a nice shiny new TV and you either can't put it exactly where you want to because of the wires and the setup of your living room. What options do you have? a) put your new Samsung TV in a place that doesn't do it justice or b) put it where you want it, but have to put up with unsightly wires ruining the sharp and crisp lines of your new pride and joy.
Thankfully, owners of one of the new line of Samsung QLED TVs don't have to make this choice, as each of the models come with the proprietary 'Near Invisible' cable to attach it to One Connect box up to 5 metres away. Despite being only just detectable due to its translucent nature, it is able to do the work of all of those hard to miss HDMI, power and scart cables we've all become so used to seeing.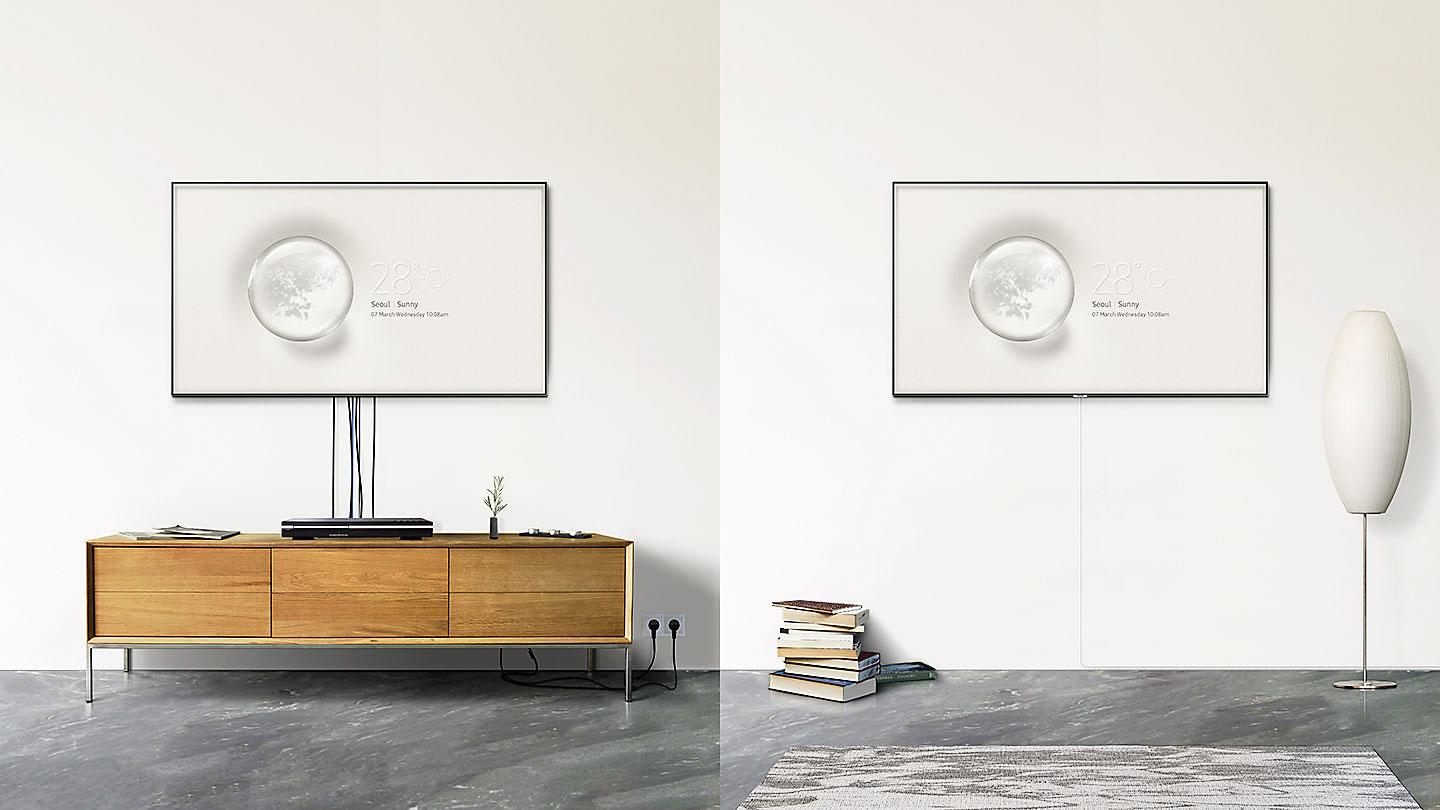 Extended Reach
Don't worry if you have a large living room and 5 metres isn't quite enough, as a 15 metre extended cable is available for all new 2018 QLED variants Samsung VG-SOCN15. In fact, at Simply Electricals, we even supply 15 metre Near Invisible cables for last year's models Samsung VG-SOCM15, so you don't have to miss out on the great pictures and audio that they offer.
Optical Brilliance
What makes these cables so unobtrusive and high performing is that they are made from high quality, transparent fibre optics that can easily outperform, older, copper wire based cables. The other thing that makes it different to traditional types of connection is that this fibre optic cable actually powers the TV too. This means that it's the only cable needed between the TV and the One Connect Box.
It is important to note that the Samsung Q6 & Q8FD model TVs, doesn't support the use of the Near Invisible Cable.
Freedom
What this essentially means is that for the first time, QLED TV owners are able to enjoy complete freedom about where it's installed, often in places they may never have considered placing it before. As long as the One Connect Box is within either 5 metres or a whopping 15 metres, you're good to go!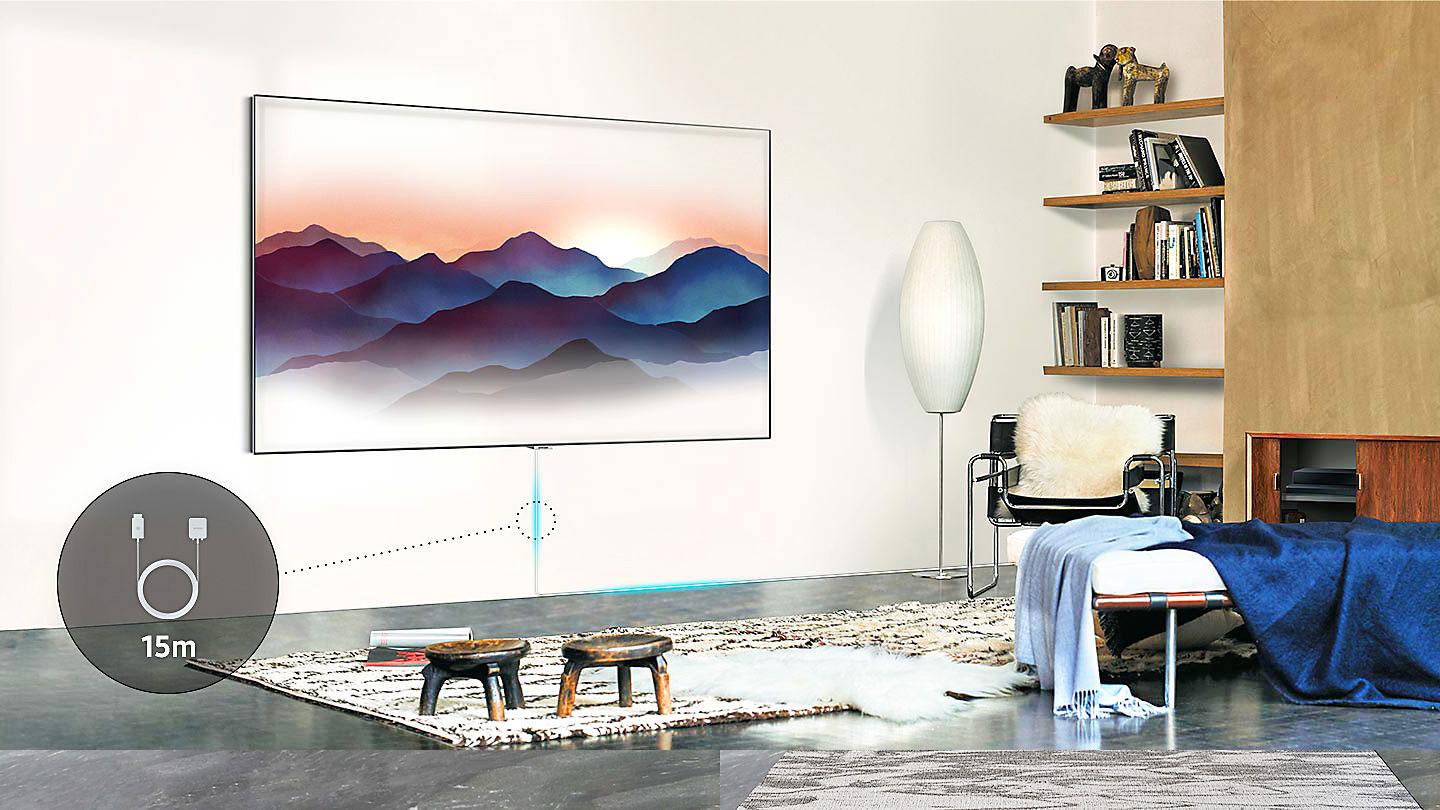 It also means that you've got nothing holding you back from wall mounting your new TV and with other features like Ambient Mode on offer, your QLED TV can dominate the room when its on blend into the background when its not.
It's innovations like these, that make Samsung QLED TVs some of the most popular on the market.
If you would like to know more about Samsung, QLED or any of the major brands of home entertainment equipment we hold in stock, you can either give us a call at our Bolton store on 01204 201124 or you can pop in store and take a look.
We've got lots of goodies in store and we can't wait to tell you all about them!